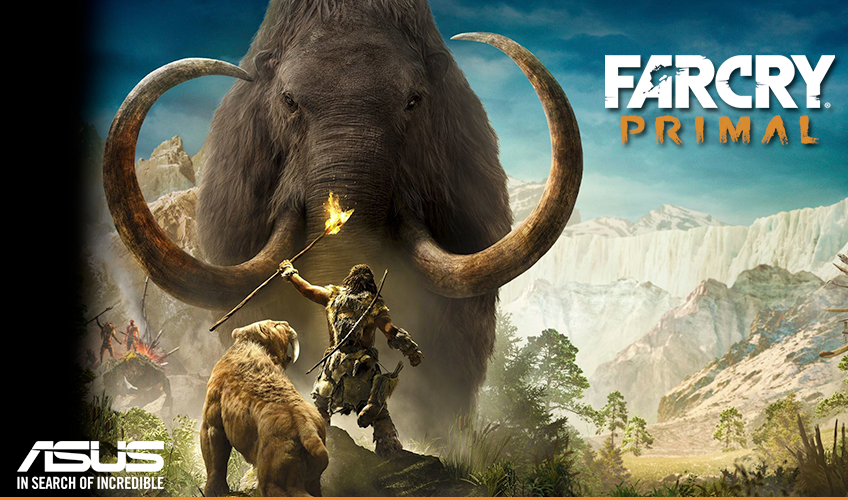 ASUS offers Far Cry Primal exclusively when purchasing an ASUS GTX 970, GTX 980 or GTX 980ti graphics card between 15-02-2016 and 30-04-2016. Simultaneously, NVIDIA® offers Tom Clancy's The Division with the above mentioned graphic cards between 17-02-2016 and 25-04-2016. During this limited time you will receive not one, but TWO AAA-games!
To redeem Far Cry Primal:
http://www.asus.com/event/VGA/far-cry-primal/
To redeem The Division:
https://redeem.geforce.com/
Far Cry Primal
The award winning Far Cry series has previously invaded tropical islands and the Himalayas in the fight for human survival. Now you will get the chance to fight prehistoric beasts and uncover a whole world of unforeseeable encounters. Far Cry Primal will be released march 1 st.
Tom Clancy's The Division
Fight your way through a post-apocalyptic New York in the chaos following a pandemic. Join The Division to restore order to the city, eliminate the virus and save the city.