My Passport Cinema
4K UHD Movie Storage
Köp nu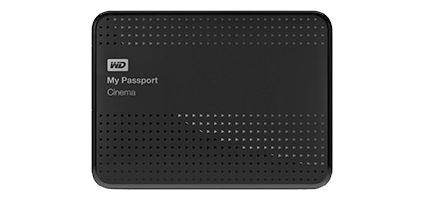 ---
Cinema quality without the wait
Immerse yourself in the crystal-clear picture and rich audio of true 4K Ultra HD movies with My Passport Cinema movie storage from WD. It's easy; just plug it into your VIDITY™-compatible Ultra HD TV or device, purchase a preloaded movie and start enjoying 8.3 million pixels of stunning entertainment in minutes.
---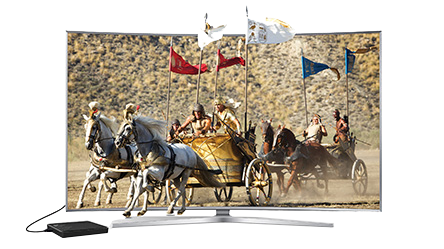 So real, you'll experience it
The My Passport Cinema 4K UHD movie storage drive delivers images so real that you'll flinch at action movies, get swept away in the longing of romantic comedies and feel a hero's euphoria upon saving the earth from mean-spirited aliens. It's that real.
Experience the highest resolutions, frame rates, audio and color formats available including High Dynamic Range (HDR).
No buffering, image stuttering or quality changes because the My Passport Cinema drive delivers true 4K quality directly to your VIDITY-enabled viewing device – no Internet-based video streaming.
---
Preloaded with 4K UHD Hollywood titles
The My Passport Cinema storage drive comes preloaded with leading Hollywood titles so you can view true 4K Ultra HD mere minutes after taking it home. There are even some titles with HDR technology for the ultimate in picture quality. To enjoy preloaded titles, go to M-GO or another VIDITY retailer and purchase the movie access code.

The total number and selection of preloaded movie titles are subject to change.

Watch two movies on us
You'll receive two free pre-selected 4K UHD movie downloads when you purchase a Samsung JS9000 4K SUHD and above TV model.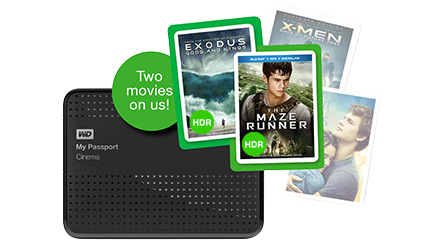 ---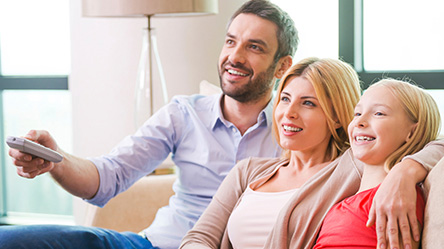 Build a 4K Ultra HD digital library
Once you've seen 4K Ultra HD, you won't want to go back. Your digital 4K UHD library begins with your My Passport Cinema drive. Add to your collection by downloading additional titles from retailers who offer movies with VIDITY technology so you don't miss one pixel of 4K Ultra HD entertainment. Each My Passport Cinema drive stores up to 13 4K UHD full-length movies.

The number of 4K UHD movies varies depending on the bit rate, resolution and frames per second.
---
Easy connection
My Passport Cinema connects to the USB port on your TV or device so setup is quick and easy. And since it's preloaded with movies, you'll be watching the film before the popcorn finishes popping.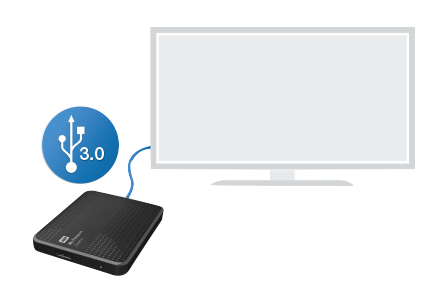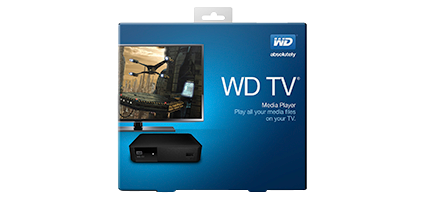 ---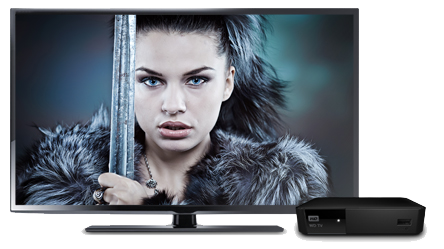 All your media, on your big screen
You've spent time building your media collection. Now, WD TV is the best way to play it on your big screen TV. Enjoy your videos, photos and favorite songs in virtually any file format. Sit back, relax and enjoy your media in brilliant 1080p.

You don't need another player for Netflix. You need a player for your personal stuff.
Most everyone has a device for playing Netflix. What these players don't have is the ability to play your personal content in virtually any format. No reformatting. No jailbreaking. Just plug in, sit back and enjoy your stuff.
---
You have it, we'll play it
WD TV supports a wide variety of the most popular files including MKV, MP4, XVID, AVI, WMV, and MOV video formats. Get the freedom to enjoy all your media on your TV.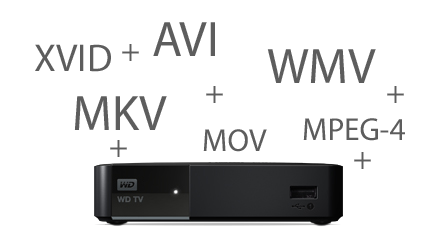 ---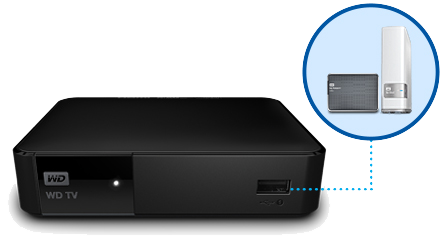 Enjoy media from any source
Play videos, music, and photos stored on USB and network storage devices, such as a My Passport® Ultra™, My Cloud™, and any computer on your network. Your media library collects the content from all the sources, so finding the perfect video, song or photo to view is easier than ever.
---
Get the best online entertainment on your TV
Stream hit movies, view the latest viral videos, catch up on shows, stay connected to your social network, and watch highlights from the biggest games of the season. With WD TV, you can enjoy the best services on your TV.
---
Turn your smartphone into the ultimate remote control
Use your smartphone or tablet to easily control your WD TV with the tap of a finger. With the WD TV Remote app, you can use the gesture pad for easy navigation to your media collection and get one-touch access to your favorite online services. It is especially great for text input when logging into a service or searching for a movie title.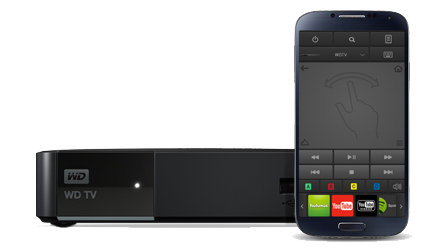 ---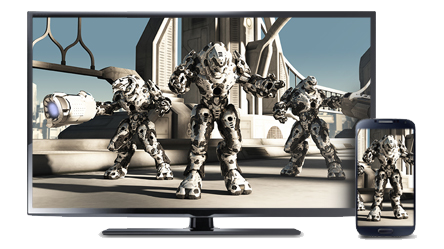 Share it all on your TV with Miracast
Pair a Miracast-enabled Android mobile device with your WD TV and you can share exactly what's on your small screen on your big screen TV. Browse the web, watch movies in 1080p, show off vacation photos, play games and more.
---
A home screen made just for you
Customize your WD TV and take control of your entertainment. Add shortcuts to your personal folders for quick access to your media collection. Plus, prioritize all your favorite online services on your home screen.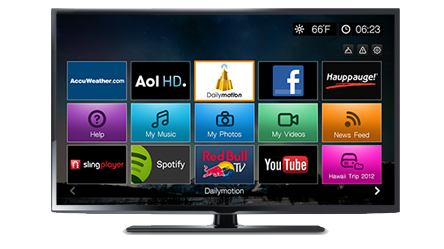 ---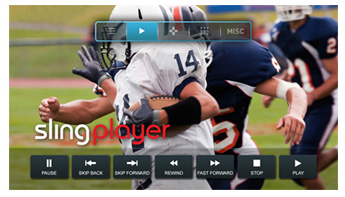 Your shows on any TV at home, or away
Watch your favorite live and recorded shows on any TV in your home, just add a Slingbox. Connect WD TV to any TV in your house to access your Slingbox using the SlingPlayer app. Heading out of town? Take WD TV with you to access your Slingbox and cable service from wherever you are. With Slingbox and WD TV, you can extend your complete living room HDTV experience to another TV in your home, or around the world.
---
Easily connect to your entertainment
So easy to set up, you'll be up and running in minutes. WD TV connects to your high-speed Internet connection wirelessly, no PC required. Or use the Ethernet port to connect to your wired home network.

High-performance, streaming-ready Wi-Fi
Includes the latest wireless technology, extended-range Wireless-N, giving you the speed you need to stream HD.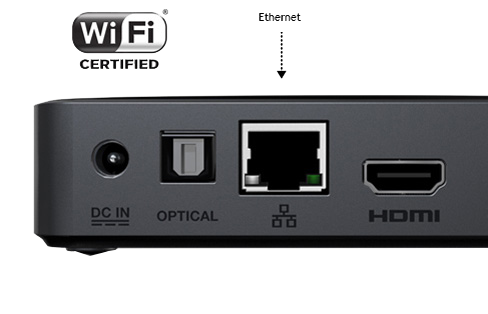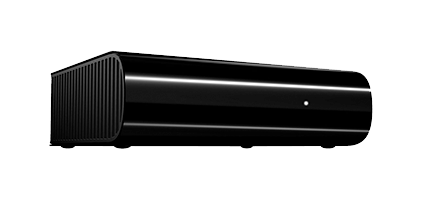 My Book AV
DVR Expander
Köp nu
---
High-capacity DVR expander.
AV-optimized.
Store media for playback on your TV.
Connect the drive to your compatible USB or eSATA DVR to instantly create more storage for your TV shows, sporting events, and movies.
My Book AV with exclusive SilkStream technology delivers smooth video recording and playback and is optimized for the demands of reading and writing video in high-temperature entertainment center environments.
Connect this AV-optimized drive to a game console, Blu-ray Disc player, or media player, like WD TV Live, to enjoy your media on your big screen TV.
---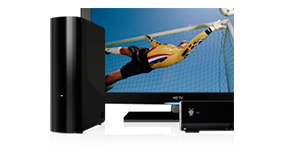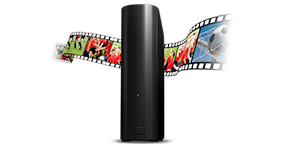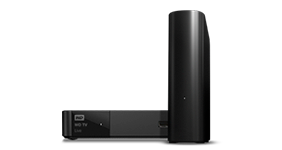 ---
A companion for your camcorder.
Small enough to fit in your entertainment center.
Maximum flexibility.
ransfer and store videos from your compatible camcorder without a computer, so you can record more and delete less.
The small My Book form factor fits neatly in your entertainment center. It can stand upright or lay horizontally, making it easy to neatly position your drive near your AV devices while maximizing airflow and minimizing heat around the drive.
My Book AV has both USB 2.0 and eSATA interfaces so your drive is compatible with most DVRs and other AV devices.

When used with a DVR, the My Book AV drive expands the recording capacity of a single DVR and cannot be also used as an expander with multiple DVRs or as storage for other AV devices.
My Passport X
Gaming Storage
Köp nu
---
Expand your Xbox One or Xbox 360 gaming experience
My Passport X gaming storage expands your Xbox One, Xbox 360 or PC gaming experience. Connect this portable and powerful drive to immediately add storage capacity to your system. Built around a high-quality WD drive, the My Passport X gaming storage is performance-tweaked to meet the desires of serious gamers.

---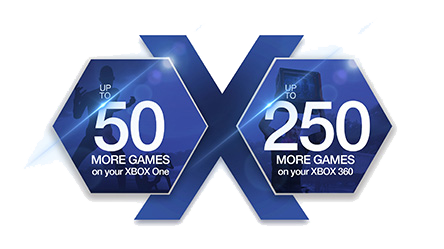 More zombies, more race tracks, more worlds to conquer
With room for up to 50* Xbox One games and up to 250* Xbox 360 games, the My Passport X drive is the perfect way to expand your gaming experience.

*The number of games is based on a 36 GB average per game for Xbox One, and 7 GB for Xbox 360. The number of games you can store on this hard drive will vary based on the size, number of games, other programs, formatting, and other factors.
---
Play anywhere
Take your gaming titles wherever you want. You can even plug it into your friend's Xbox One or Xbox 360 video game system and it's game on!* Internet required. Must be logged into your Xbox Live online account.

* If game was purchased and loaded from disc, original discs may be required to verify ownership.
---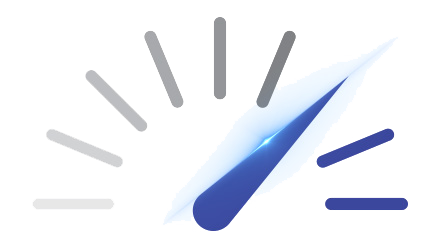 Performance tweaked
Connecting the My Passport X gaming storage to your Xbox One or Xbox 360 is like equipping your gaming avatar with super-lifting strength and speed. It gives you the room to store a lot more games, plus the speed of a USB 3.0 compatibility for a lightning-quick gaming experience. My Passport X is backwardly compatible with USB 2.0 ports on Xbox 360 consoles. It's built to deliver a great gaming performance for Xbox One, Xbox 360 or PC gamers.

For Xbox 360 users, the My Passport X gaming storage is backwardly compatible with your USB 2.0 ports on your console.
---
No sweat setup
My Passport X gaming storage takes just minutes to set up and you're locked and loaded to take on armed marauders, aliens and opponents of all types.

For Xbox One users, plug it in and follow the easy on-screen instructions.

For Xbox 360 users, simply navigate to the 'Storage Devices' section of the 'System Settings' dialog to format the drive.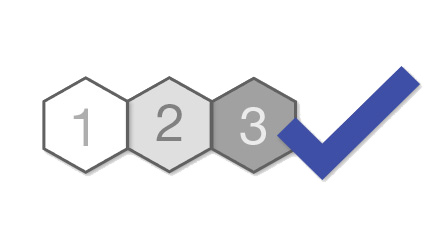 ---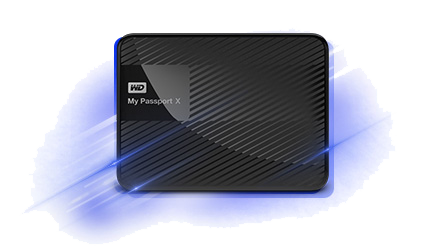 Sleek design with high capacity
An ideal companion for your Xbox One or Xbox 360, the My Passport X's stylish, compact design allows you to take your gaming lifestyle with you – and look good doing it.
---
WD reliability
Your data is important, so WD builds our drives for durability, shock tolerance and long-term reliability. We also install peace of mind with WD quality backed by our limited warranty (terms vary by country).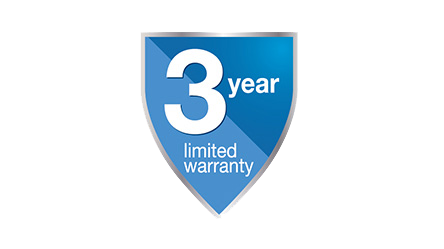 My Book AV-TV
My Passport AV-TV
---
Dedicated storage for your recordable TV.
Specially designed storage for TV recording.
---
Capacity
1 TB - 2 TB
500 GB - 1 TB
---
---
---
Compatible with most TVs with USB recording feature
✔
✔
---
USB cable length
2 m
82 cm
---
---
TV mounting bracket kit
—
✔
---