Accessories for your MacBook.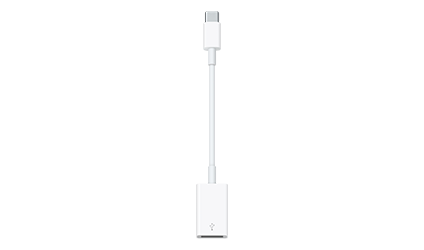 USB-C to USB Adapter
The USB-C to USB Adapter lets you connect your MacBook with USB-C port to many of your standard USB accessories, including your camera, flash drive, and a Lightning to USB Cable for charging and syncing your iPhone, iPad, or iPod.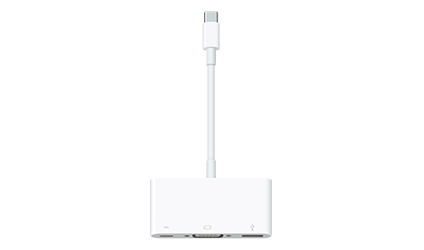 USB-C VGA Multiport Adapter
The USB-C VGA Multiport Adapter lets you connect your MacBook with USB-C port to a VGA display, while also connecting a standard USB device and charging cable. Review the documentation or check with the manufacturer of your display to make sure you're choosing the right adapter.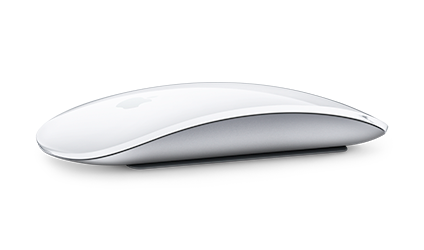 Magic Mouse 2
Featuring a new design, Magic Mouse 2 is completely rechargeable, so you'll eliminate the use of traditional batteries. It's lighter, has fewer moving parts thanks to its built-in battery and continuous bottom shell, and has an optimized foot design — all helping Magic Mouse 2 track easier and move with less resistance across your desk. And the Multi-Touch surface allows you to perform simple gestures such as swiping between web pages and scrolling through documents. Magic Mouse 2 is ready to go right out of the box and pairs automatically with your Mac.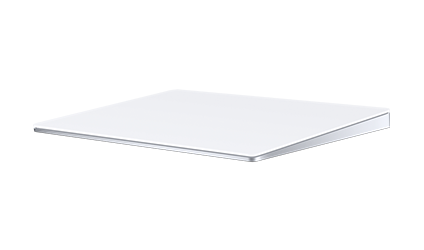 Magic Trackpad 2
Redesigned and rechargeable, Magic Trackpad 2 includes a built-in battery and brings Force Touch to the desktop for the first time. Four force sensors underneath the trackpad surface allow you to click anywhere, and detect subtle differences in the amount of pressure you apply, bringing increased functionality to your fingertips and enabling a deeper connection to your content. Magic Trackpad 2 also features an edge-to-edge glass surface area that is nearly 30 percent larger than the previous trackpad. This design, along with a lower profile, makes scrolling and swiping through your favorite content more productive and comfortable than ever.