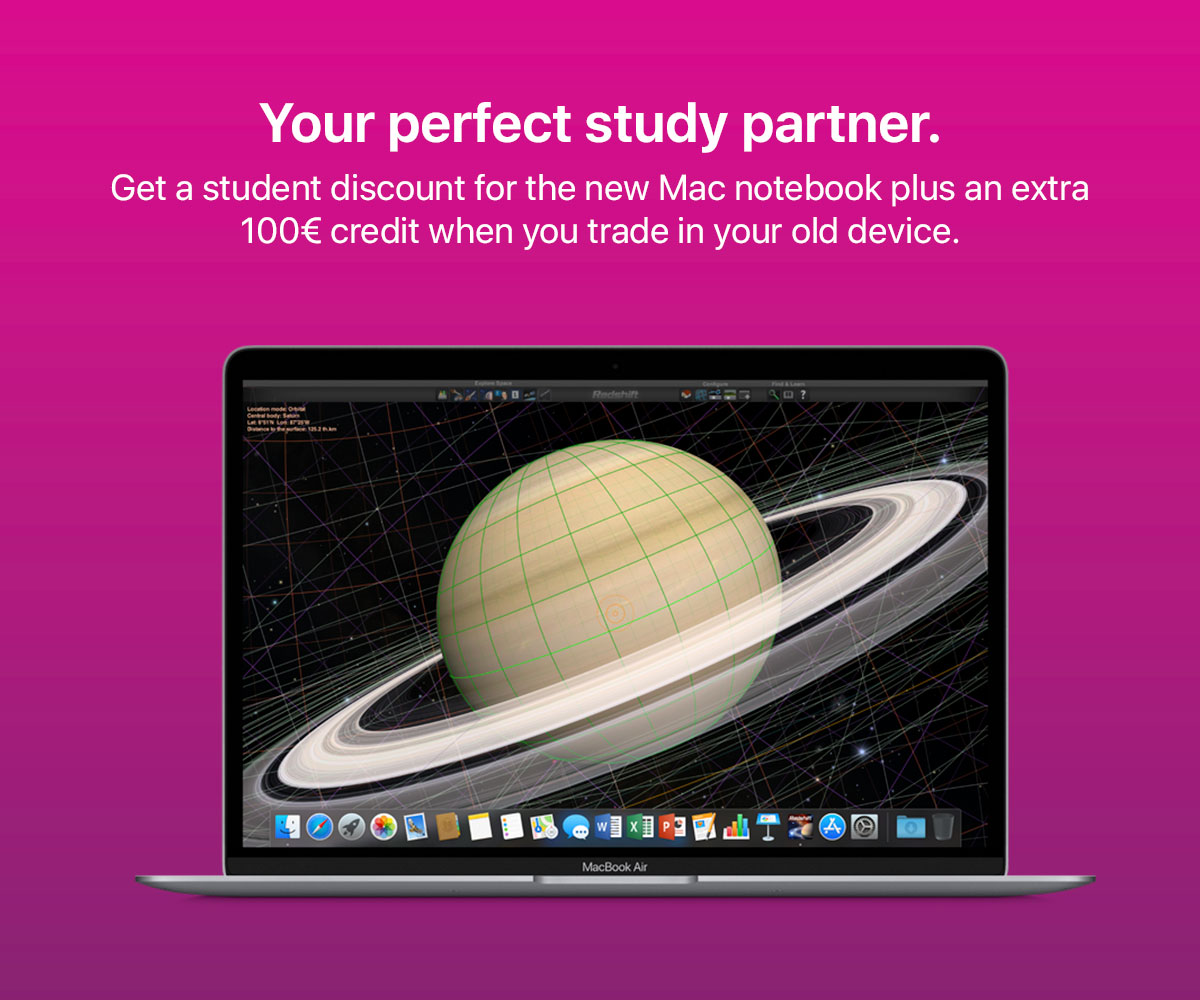 12% Discount
If you are a student or teacher, you can get 12% discount for products on this page. For other Mac models not listed here, you can get a 6% discount. Activate the discount on the product page.
-100€ when you trade-in old device
If you bring us any device regardless of condition or brand, you will get a fixed 100€ discount for it. If you bring a working device, you will get 100€ plus the value of your device. It can be a phone, tablet or a notebook. The better condition and newer the device the higher value we will credit you. Offer is only valid at iTronic stores.
2 months
The campaign is valid until 28.09.2019