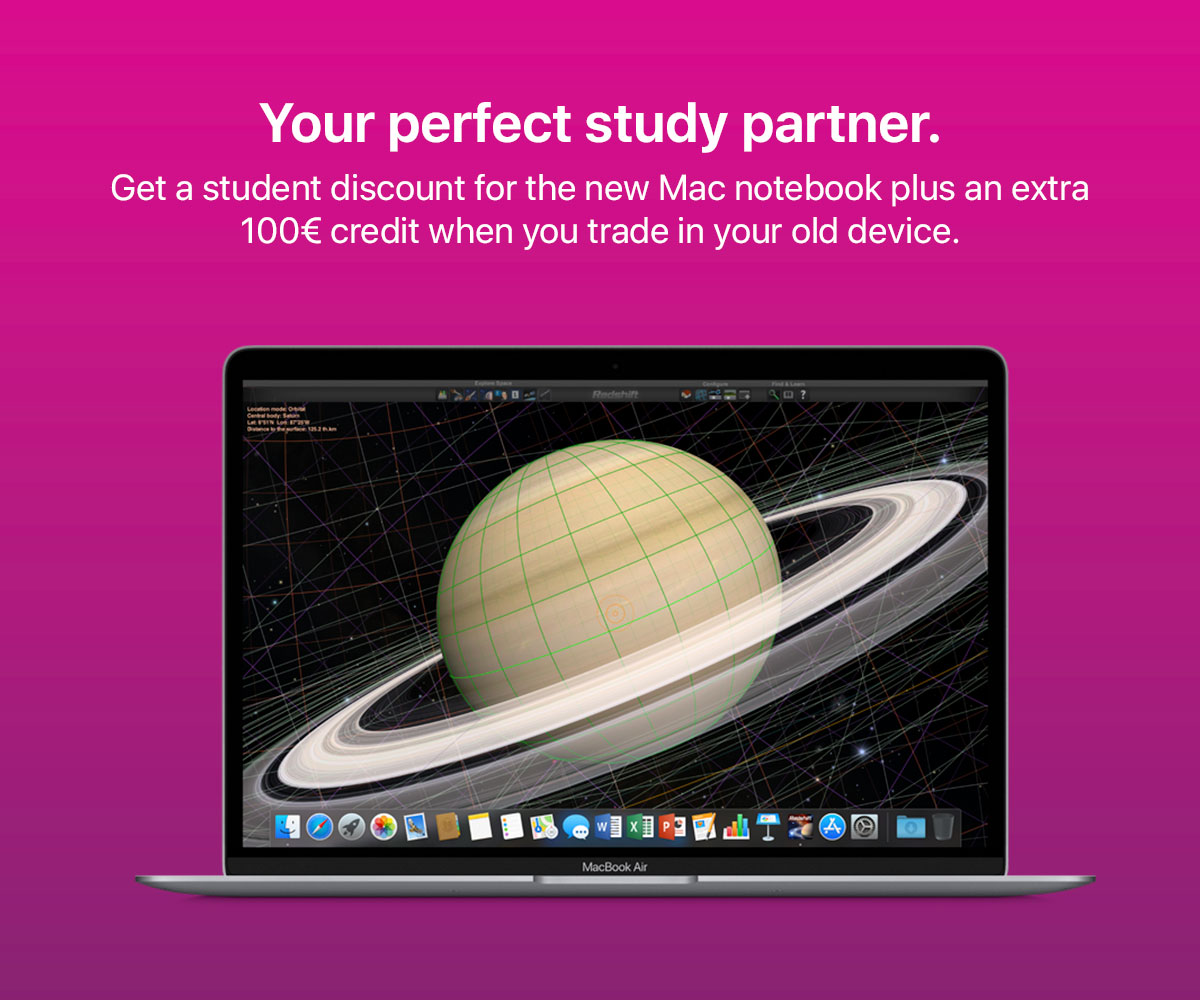 12% Discount
If you are a student or teacher, you can get 12% discount for products on this page. For other Mac models not listed here, you can get a 6% discount. Activate the discount on the product page.
-100€ when you trade-in old device
If you bring us any device regardless of condition or brand, you will get a fixed 100€ discount for it. If you bring a working device, you will get 100€ plus the value of your device. It can be a phone, tablet or a notebook. The better condition and newer the device the higher value we will credit you. Offer is only valid at iTronic stores.
2 months
The campaign is valid until 28.09.2019
Now it's a great opportunity to update your working machine. Check your shelves and storage boxes and if you have some old products you can turn them into discount and use it for the purchase of the new device. We prepared a couple of options below to help you save even more on a Mac.
When you trade in your working device:
Bring your working Apple device (iPhone / iPad / Mac / iPod) to the store and get a credit for it1
We give you 100€ extra discount to the value of your working device
You can use the total value to purchase a Mac computer with even lower prices than listed below
When you bring your non-working device:
Bring your old mobile phone, tablet or laptop from any brand to the store, it can be in non-working condition2
We will give you a fixed 100€ credit for it
You can use the 100€ credit from us to purchase a Mac computer with even lower prices than listed below
If you don't have anything to trade-in:
You can purchase the Mac with a special price3 as listed below.