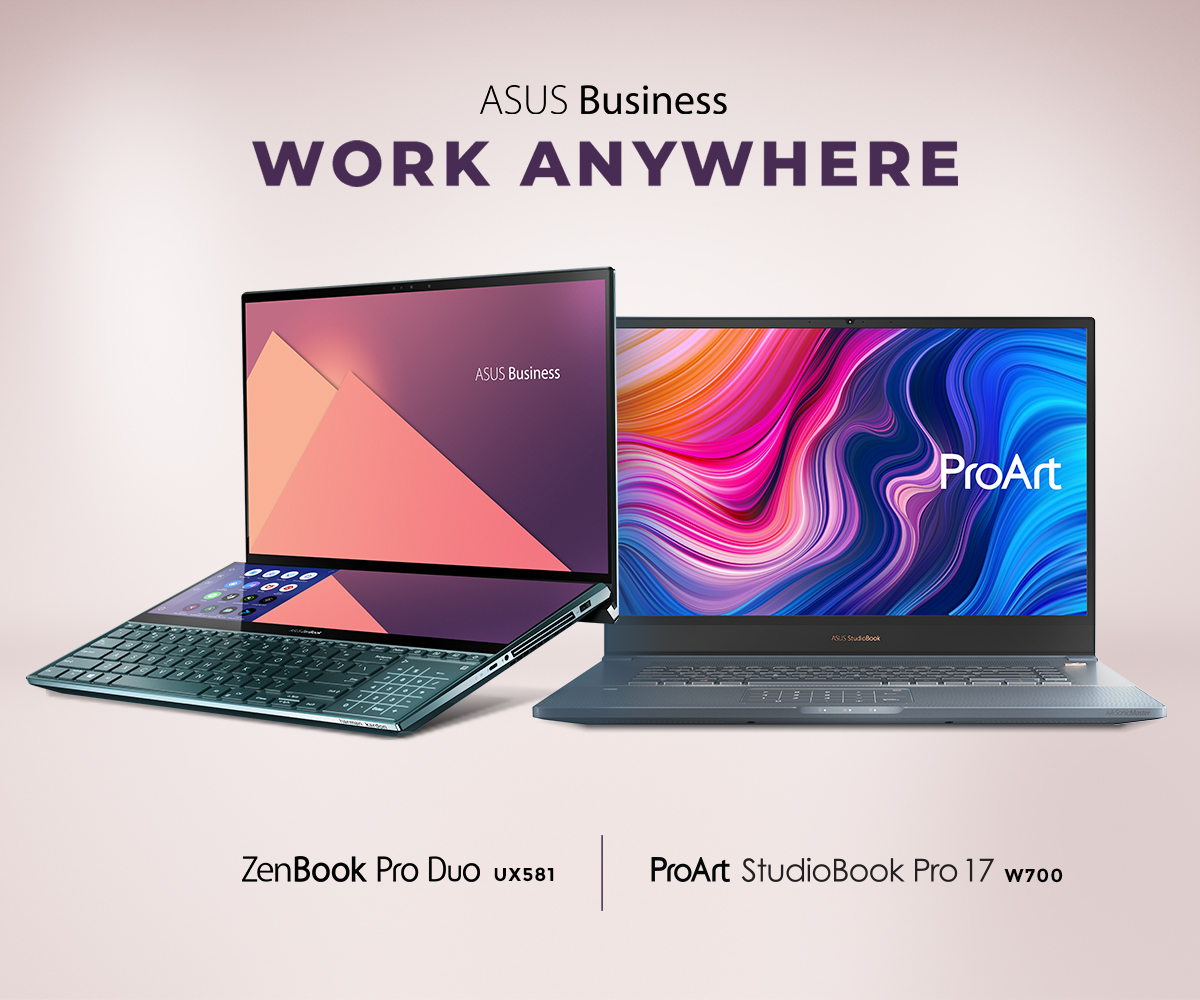 Asus Business
Thanks to ASUS Business, your office will no longer restrict you. We want you to work just as efficiently anywhere. ASUS has been at the forefront of technical development for three decades and our ASUS Business enterprise solutions are now even more advanced. The sleek design and high performance of notebooks combine innovative solutions that bring productivity in a whole new way. ASUS takes care of the technology so you can focus on your mission.

In the ASUS Business range you will find well-known models such as the Zenbook. ASUS notebooks are renowned for their high-quality design, high performance, and meticulous design, and they meet both design and functionality requirements. They are also famous for their innovations like ScreenPad. Check out our laptops and choose the one that suits you best.

All ASUS Business products include a two-year return service. The product you will be servicing will be retrieved, repaired and returned in the most convenient location. Those who do not wish to send their laptop for service can opt for a three-year service pack on suitable models that will guarantee on-site repair the following day.