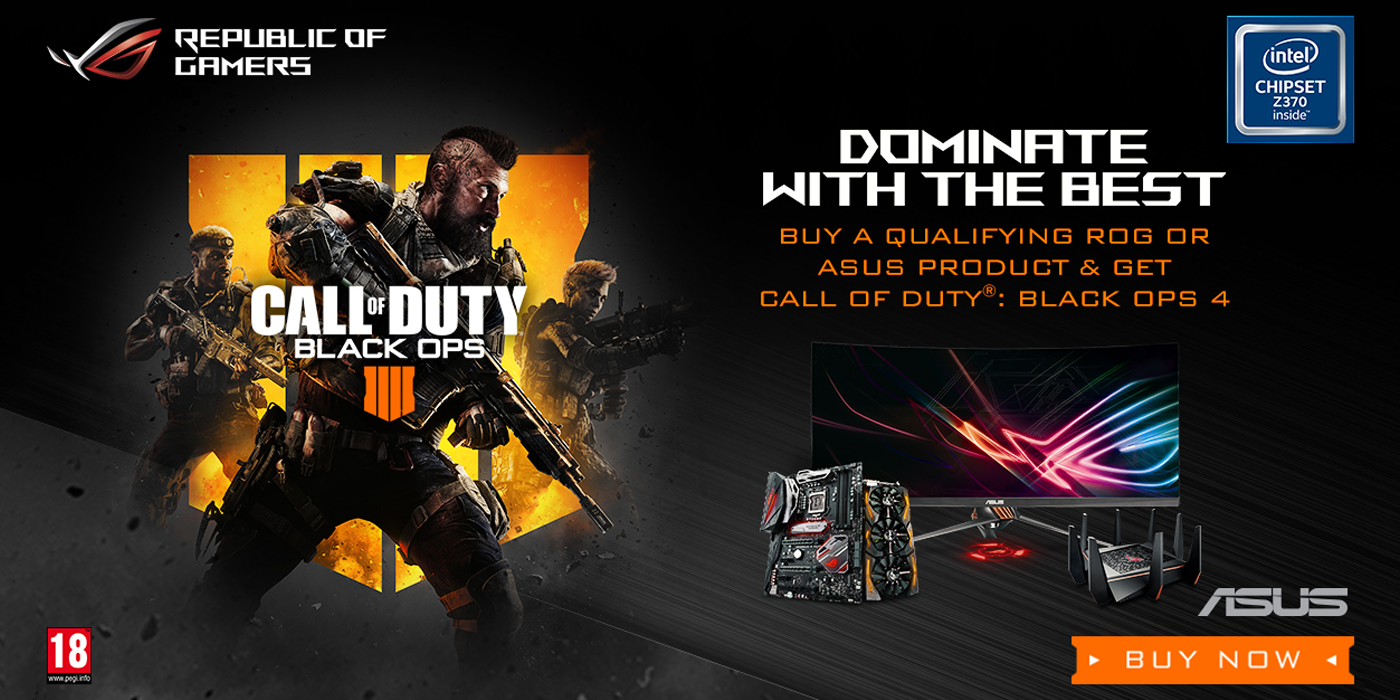 Welcome to our Asus COD4 campaign page. When you buy a eligible Asus product or a Asus motherboard with Intel processor you will get Call of Duty 4 Black OPS game for free. This offer is valid from Sep. 10th to Feb 28th.
How to redeem Call of Duty Black OPS 4
1. Buy eligible Asus product (offer valid from Sep. 10th - Feb. 28th)
2. Visit the promo website WWW.ROGxBO4.COM
3. Initiate the redemption process by using Asus code and fill in related information in the redeem form.
4. You will receive confirmation mail that you have completed the registration process and will be informed about the validation
5. Once validated you will receive COD activation code with further instructions and need to visit www.callofduty.com to claim the real Battle.Net Game key
Used
Usually used products which were returned by our own customers, were displayed at Demo stands or have some minor problems like dead pixel. Tested by either us or supplier.
Refursbished
Products which were repaired or restored, fully cleaned from the inside out, tested and carefully boxed by manufacturer.
Open Box
Brand new products which includes all parts and accessories. Box might have been opened or slightly damaged while product itself has been unused. Comes with a full warranty which displayed on each product page when marked "Open Box"