Software
Adobe
Retail
Adobe Acrobat Standard DC for teams - Team Licensing Subscription New (1 kuukausi) - 1 käyttäjä - Value Incentive Plan - Taso 2 (10-49) - 0 pistettä - kuukaudes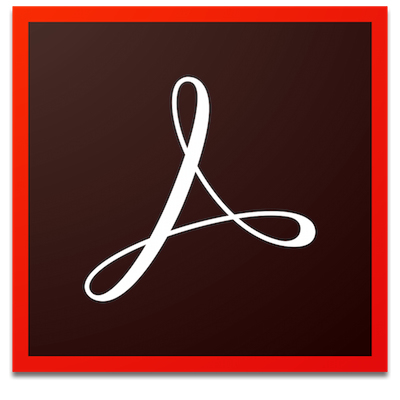 16

,90 €
13

,63 €
Show price:
incl. VAT
excl. VAT
Multitronic - JNT Pietarsaari
0
Multitronic / iTronic Lappeenranta
0
Multitronic / iTronic Jyväskylä
0
Estimated delivery time
1-4 days
Fetch from the shop
0,00 €
Parcel to the Doorstep
11,10 €
Home Delivered Parcel
11,70 €
Matkahuolto Near Parcel
6,20 €
Matkahuolto Bus Parcel
4,10 €
License
License quantity
50 - 249
License term in years
1 year(s)
System requirements
Minimum hard disk space
4500 MB
Minimum RAM
1024 MB
Minimum processor speed
1500 MHz
Operating system/software
Windows operating systems supported
Windows 10 Education,Windows 10 Education x64,Windows 10 Enterprise,Windows 10 Enterprise x64,Windows 10 Home,Windows 10 Home x64,Windows 10 Pro,Windows 10 Pro x64,Windows 7 Enterprise,Windows 7 Enterprise x64,Windows 7 Home Basic,Windows 7 Home Basic x64,Windows 7 Home Premium,Windows 7 Home Premium x64,Windows 7 Professional,Windows 7 Professional x64,Windows 7 Starter,Windows 7 Starter x64,Windows 7 Ultimate,Windows 7 Ultimate x64,Windows 8,Windows 8 x64,Windows 8.1,Windows 8.1 x64
Server operating systems supported
Windows Server 2008 R2,Windows Server 2008 R2 x64,Windows Server 2012 R2 x64,Windows Server 2012 x64
Features
Language version
Multilingual
EAN
Source: Icecat.biz
Finish work faster. Wherever you are.
The next version of Acrobat Standard DC is here. Subscribe to get desktop software plus online services or purchase desktop software alone.

See what's new with Acrobat DC.
Acrobat DC is packed with all the tools you loved in Acrobat XI. But now, it has a touch-friendly interface, new mobile capabilities and some amazing new features to help you get work done. Faster.

Use your camera like a scanner.
Snap a photo of a document or white board to get a professional-looking PDF that you can search or share.

Your PDFs are available anywhere.
With Mobile Link, your recent PDF files are securely stored in Adobe Document Cloud. So you can pick up right where you left off, across devices.

Fill and sign any form — fast.
Convert any form, paper or digital, into a PDF that you can fill out, sign and send in a snap. No printing required.

Subscribe or buy?
If you simply want Acrobat DC software on your desktop, you can make a one-time purchase and own it outright. For more flexibility, choose a monthly or annual subscription and you'll always have the latest features across Acrobat DC desktop software, mobile apps, online services and e-signing.

Your office is as mobile as you are.
Acrobat DC with Document Cloud services is packed with dozens of tools you need to convert, edit and sign PDFs. It's just as mobile as you are. So you can start a document at work, tweak it on the train and send it for approval from your living room — seamlessly, simply, without missing a beat.

E-signatures. Everywhere.
Acrobat DC brings e-signing to more than one billion devices around the world. Now anyone can legally sign documents with a finger on a touch-enabled device — or with a few quick clicks in a browser. More than just a signing app, Acrobat DC makes it easy to send, track and store signed documents, too.

Adobe PDFs are smarter.
We invented the portable document format (PDF) more than 20 years ago to make it easier to share documents across operating systems. We also invented Acrobat — the world's leading PDF solution. When you create a PDF with Acrobat or one of our online services, you get a smart file that displays fonts and formatting just the way you want it to. And that's just the beginning of our story.
Multitronic - JNT Pietarsaari
0
Multitronic / iTronic Lappeenranta
0
Multitronic / iTronic Jyväskylä
0
Estimated delivery time
1-4 days