Home Electronics
Cameras
Qihan QH-NB441DS-WP - Valvontakamera ilman linssiä,monet liitäntämahd.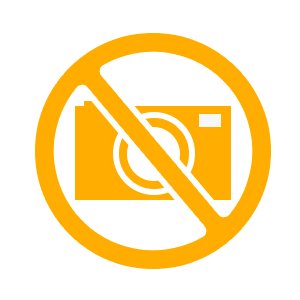 Available from supplier (1-4 days)
Multitronic - JNT Pietarsaari
0
Multitronic / iTronic Lappeenranta
0
Multitronic / iTronic Jyväskylä
0
Estimated delivery time
1-4 days
Fetch from the shop
0,00 €
Parcel to the Doorstep
11,10 €
Home Delivered Parcel
11,70 €
Matkahuolto Near Parcel
6,20 €
Matkahuolto Bus Parcel
4,10 €
More info about this product
Unfortunately we don't have any product information for this product.
Qihan QH-NB441DS-WP - Valvontakamera ilman linssiä monilla liitäntämahdollisuuksilla, valkoinen
Qihanin QH-NB441DS-WP on valvontakamera, jossa on monia liitäntämahdollisuuksia kuvan/videon siirtoon mutta myös virransyöttöön. Takaosasta löytyy BNC-liitin, jos haluatkin käyttää kameraa analogisena ja liittää sen DVR-laitteeseen.
Löydät myös RJ45-liittimen PoE (Power over Ethernet) toiminnolla, joka tarkoittaa, että jos se on liitetty NVR:än tai kytkimeen jolla on esim. mahdollisuus lähettää ulos PoE:tä voidaan kameraan syöttää virtaa samanaikaisesti kun liitin ottaa vastaan dataa kamerasta. Pakkauksen mukana saat Wi-Fi antennin ruuvattavaksi kameran takaosaan ja näin ollen kamerasta tulee langaton.
Siinä on Micro-SD korttipaikka sinulle, joka haluat säästää filmiä/valvontakuvia paikallisesti muistikortille.
• 1/2.8" CMOS tunnistin
• 1080p
• BNC-liitos analogiseen tiedonsiirtoon
• RJ45-liitos digitaaliseen tiedonsiirtoon samoin kuin virransyöttöön PoE:n kautta
• ONVIF 2.4 (taaksepäin yhteensopiva aina 1.02:n asti)
• 2x3,5mm minitele-liitokset kaksisuuntaiselle äänelle
• sisäänrakennettu Micro-SD korttipaikka Micro-SD kortille, aina 64GB:n asti
• Käyttölämpötila: -10°C - +50°C
Mitat (LxSxK): 71x123x67mm
Read more...