Home Electronics
Cameras
Digital Cameras
KGUARD QRT-601, Wi-Fi-IP-kamera, 1/3" CMOS, 3,6mm, 1080p, musta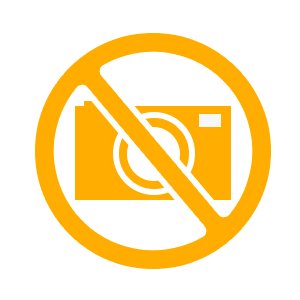 77

,90 €
62

,82 €
Show price:
incl. VAT
excl. VAT
Multitronic - JNT Pietarsaari
0
Multitronic / iTronic Lappeenranta
0
Multitronic / iTronic Jyväskylä
0
Estimated delivery time
1-4 days
Fetch from the shop
0,00 €
Parcel to the Doorstep
11,10 €
Home Delivered Parcel
11,70 €
Matkahuolto Near Parcel
6,20 €
Matkahuolto Bus Parcel
4,10 €
KGUARD QRT-601 langaton verkkokamera, 1/3" CMOS-kenno, 3,6 mm kiinteä linssi F1.6, 1080p, micro-SD-muistikorttipaikka, iOS- ja Android-sovellus, musta
KGUARDs QRT-601 on langaton verkkokamera, joka kuvaa 1080p-resoluutiolla. Siinä on panorointi ja kallistus, jonka avulla kameraa voi liikuttaa jopa 340° vaakatasossa ja 110° pystytasossa. Tämän ansiosta sillä on mahdollista tarkkailla kaikkia mahdollisia pintoja, myös pieniä rakoja.
KGUARDilla on ilmainen iOS- ja Android-sovellus, joka mahdollistaa kameran kuvan lähettämisen suoratoistona. Kameran asentaminen on helppoa: riittää, että skannaa QR-koodin ja noudattaa näytöllä näkyviä ohjeita.
• H.264
• Kaksisuuntainen ääni
• Infrapunaa tuottava LED-valo
• ONVIF Profile S
• 3,6 mm kiinteä linssi, F1.6
• 95° katselukulma
• Sisäänrakennetut mikrofoni ja kaiuttimet
• 1/3" 1 megapikselin CMOS-värikenno
• Nauhoitus 1920 x 1080 -resoluutiolla, 16 fps
• Tuki Micro-SD-muistikorteille, maksimikoko 64 GB
• QR-koodi, jonka avulla asennus on nopeaa ja helppoa
• Ilmainen KViewCam-sovellus iOS:lle ja Androidille
Mitat (LxSxK): 106 x 106 x 131 mm
Multitronic - JNT Pietarsaari
0
Multitronic / iTronic Lappeenranta
0
Multitronic / iTronic Jyväskylä
0
Estimated delivery time
1-4 days