Home Electronics
Cameras
DVR
KGUARD, 4+2-kanavainen DVR, 2MP IP-kamerat, H.264, 3.,mm linssi, valk.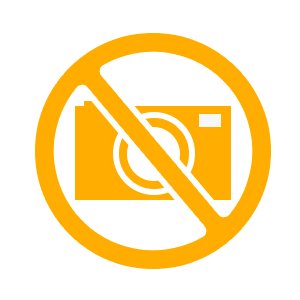 Available from supplier (1-4 days)
Multitronic - JNT Pietarsaari
0
Multitronic / iTronic Lappeenranta
0
Multitronic / iTronic Jyväskylä
0
Estimated delivery time
1-4 days
Fetch from the shop
0,00 €
Parcel to the Doorstep
13,70 €
Home Delivered Parcel
15,30 €
Matkahuolto Near Parcel
6,70 €
Matkahuolto Bus Parcel
4,10 €
More info about this product
Unfortunately we don't have any product information for this product.
KGUARD, 4+2-kanavainen DVR-tallennin, 2 megapikselin langattomat IP-kamerat, H.264, 3,6 mm linssi, valkoinen
KGUARD HD on HD-videovalvontajärjestelmä, joka sisältää uusinta tekniikkaa. Tämä hybdidimalli on suunniteltu käyttäjäystävälliseksi. Kuvasta ei jää huomaamatta yksityiskohtia, sillä laite tallentaa 1080p-resoluutioista kuvaa reaaliajassa.
Lataa "KView pro" -mobiilisovellus, niin pääset katsomaan kaikkien kameroiden kuvaa suorana. Sovelluksella saa kaikki ominaisuudet käyttöön välittömästi, ja se toimii sekä älypuhelimilla että tableteilla. Tallentaminen mukana tulee analoginen kamera (960H) ja AHD-kamera (720p/1080p).
• Tukee jopa 6 kameraa
• Kuvan tallennus 1080p-resoluutiolla (2 megapikseliä, Full HD)
• 1/4" megapikselin CMOS-kenno
• Hybridtallennin, joka tukee KGUARDin analogisia 1080p-, 720p- ja 960H-kameroita sekä ONVIF-standardien mukaisia IP-kameroita
• Tukee jopa 6 TB:n kiintolevyjä
• Langaton, 150 m kantama
• Langaton tekniikka, joka toimii häiriöttömästi ja takaa laadukkaat kuvat sekä videot
• Salattu tiedonsiirto
• 720p-korkearesoluutiokuva, 65 asteen kuvakulma
• Yökuvaus jopa 20 metrin päähän
• Vedenkestävä kamerarunko, jota voi käyttää sekä sisällä että ulkona, IP66
• 2 RJ45-porttia
• DHCP, staattinen IP-osoite, PPPoE, 3G
Pakkauksen sisältö: 1 x 4+2-kanavainen DVR-tallennin, 1 x tallentimen verkkovirtasovitin, 1 x kaukosäädin (paristot eivät tule mukana), 1 x USB-hiiri, 1 x tallentimen käyttöopas-CD, 1 x tallentimen pika-aloitusopas, 2 x langattomia IP-kameroita, 1 x langaton vastaanotin, 3 x verkkovirtasovitinta, 1 x RJ45-kaapeli, 1 x pika-aloitusopas
Kameran mitat ilman antennia: 150 x 68 x 70 mm
Tallentimen mitat ilman antennia: 132 x 85 x 28 mm
Read more...