Toys
SAM Labs CURIOUS kit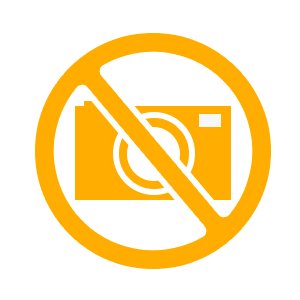 Available from supplier (1-4 days)
Multitronic - JNT Pietarsaari
0
Multitronic / iTronic Lappeenranta
0
Multitronic / iTronic Jyväskylä
0
Estimated delivery time
1-4 days
Fetch from the shop
0,00 €
Parcel to the Doorstep
11,10 €
Home Delivered Parcel
11,70 €
Matkahuolto Near Parcel
6,20 €
Matkahuolto Bus Parcel
4,10 €
More info about this product
SAM Labs CURIOUS kit, rakenna ja ohjelmoi omia autoja ja pelejä, iOS- ja Android-sovellus, useita eri värejä
Pidä hauskaa ja rakenna omia ralliautoja. Lataa Curious Cars -sovellus, jossa voi ohjelmoida autoja ja pelaa erilaisia pelejä SAM Arcadessa. Hyödynnä mielikuvitusta ja luo omia keksintöjä Sam Space -sovellukseen. Voit hyödyntää tässä SAM-palikoita ja näppärää "SAM Book of Crazy Cool Ideas" -opasta. Aloita yksinkertaisesta autosta ja muunna luomuksesi vaikkapa puskutraktoriksi, lava-autoksi tai poliisiautoksi. Mukana on äänet, valaistus ja kaikki muukin tarpeellinen.
Curiousin projektikirjassa on 22 vaihe vaiheelta -projektia, jotka ruokkivat mielikuvitusta. Siinä on kaikki maagisesta taidebotista liikkuvaan siltaan. Hauskaa rakennettavaa riittää lukuisten tuntien ajaksi. Kun olet käynyt läpi kaikki aloittelijan projektit, on mahdollista tehdä omia rakennelmia ja ohjelmia. Anna mielikuvituksen virrata vapaasti ja laita luomuksesi jakoon verkossa olevaan käyttäjäyhteisöön.
• 6 ladattavaa SAM-palikkaa
• Pelaa Curiousin omalla pelisovelluksella
• Luo omia projekteja SAM Space -sovelluksessa
• 1 auton runko ja 1 ohjain
• 5 automallia
• Yli 20 aloittelijan projektia
• Helppo, langaton käyttöönotto
• Sopii yhteen LEGO-palikoiden kanssa
Pakkauksen sisältö: 6 SAM-palikkaa, 1 RGB-pohjainen SAM-valaisin, 1 SAM-kallistusanturi, 1 SAM-painonappi, 2 DC-moottoria ja liukusäädin, Auton osat: 1 runko, 1 ohjain, 2 pyörää, 1 ohjauspyörää, 6 paperitarraa (mukaan lukien 1 malli, jonka pohjalta voi luoda oman tarransa). Rakentamisohjeet: 1 ohjekirja sekä "SAM Book of Crazy Cool Ideas" -opas, USB-latauskaapeli ja USB-pohjainen Bluetooth-vastaanotin (Windowsille)
Read more...