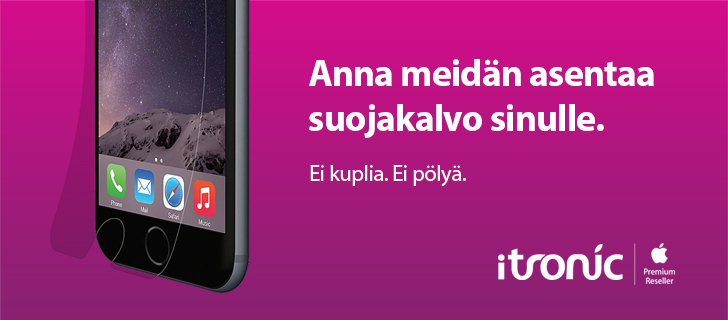 BENEFITS OF SCREEN PROTECTION
Not only are smartphones financially valuable, they are priceless in keeping us connected to family, work and the world around us. They are used everyday and taken everywhere we go. Protecting the screen from damage offers a level of protection that an exterior case cannot, and helps to keep the smartphone fully operational and looking like new.
TAILORED SPECIFICALLY FOR YOUR DEVICE
TrueClear Pro Advanced Screen Care has been designed to work with our two leading screen protectors: InvisiGlass and Transparent. Both products are available in formats tailored specifically to Apple, Samsung and Android devices.
PREMIUM MATERIALS: INVISIGLASS™
InvisiGlass is real flexible glass that has been engineered with FluidFlex technology to give it a unique elasticity. This flexibility allows it to absorb the shock of impact without breaking, while protecting the glass screen beneath. Despite this added strength, the characteristics of glass remain to ensure it retains the smooth feel and glide of a naked screen.
PREMIUM MATERIALS: TRANSPARENT
Transparent is a scratch-resistant PET material that has been engineered for ultimate clarity. Tested to meet optometric standards using the same methods used by optometrists to test eyeglasses, this screen protector combines exceptional strength with market-leading clarity.
At a glance:

One professionally applied screen protector, purchased in-store
So smooth, clear and precise you wont believe its there.
Professional application delivers revolutionary protection and peace of mind
Designed to complement any device case for complete protection.
Includes cleaning cloth.
Limited Lifetime Warranty
Retail!!
Belkin ScreenForce Tempered Glass iPhone 7
Онлайн: 2 шт
Время доставки: 31.10 - 04.11
Belkin ScreenForce Tempered Glass iPhone 7 Plus
Онлайн: 7 шт
Время доставки: 31.10 - 04.11
BELKIN Tempered Glass iPhone 6 Plus/6S Plus
09.11.2020
Время доставки: 11.11 - 13.11