SONY WI-1000XM2 BT In-Ear Noisecancel headphones black
SONY WI-1000XM2 BT In-Ear Noisecancel headphones black
ID: WI1000XM2B.CE7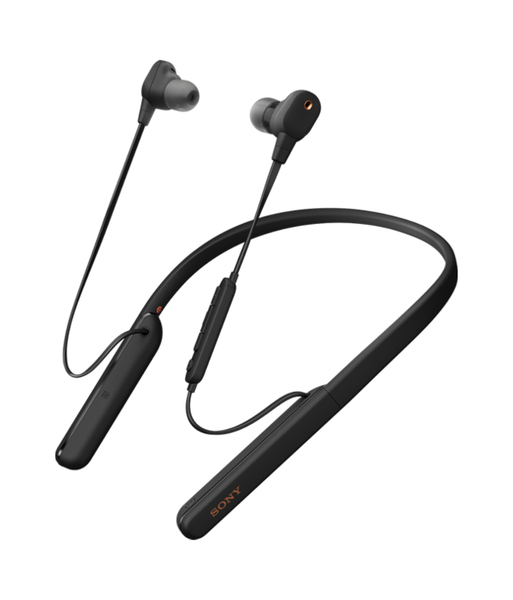 179

,00 €
144

,35 €
Visa Moms 0%
Visa Moms 24%
Webblager:

2 st
Beräknad leverans: 08.12 - 10.12
Byt butik
Produktspecifikation
Beskrivning
På lager i butiker
Leverans
Prisutveckling
Anslutningar
Bluetooth-version
5.0
Täckning, trådlöst router
10 m
Anslutningsteknologi
Kabel & Trådlös
Frekvensband
2,4 GHz
Bluetooth
Bluetooth profiler
A2DP,AVRCP,HFP,HSP
Plätering på anslutningskontakter
Guld
USB-anslutning
3,5 mm kontakt
Vikt & dimension
Vikt
58 g
Mikrofon
Brusreducerande
Mikrofontyp
Inbyggd
Hörlurar
Hörlurarnas frekvens
3 - 40000 hz
Hörlurar känslighet
99 dB
Impedans
50 Ω
Magnetmaterial
Neodymium
Typ av örondel
Intraaural
Akustiskt system
Stängd
Driver typ
Hybrid
Förpackningens innehåll
Kabel inkluderad
USB
Väska
Extra hörlurar
Batteri
Batterityp
Inbyggt batteri
Laddningstid
3,5 h
Drifttid för batteri
15 h
Samtalstid
13 h
Stand-by tid
100 h
Laddningsbart batteri
Batteridriven
Övriga egenskaper
Närfältskommunikation (NFC)
2,5 mm kontakt
Prestanda
Kabellängd
1 m
Produktens färg
Svart
Volymkontroll
Knapp
Headset-typ
Binaural
Bärstil
Hals-band
Rekommenderad användning
Calls/Music
Produkttyp
Headset
Ljudformat som stöds
AAC,SBC
EAN
4548736099371
Garanti
2 år
Source: Icecat.biz
Only music. Nothing else.
Discover a world of uncompromising silence where you can enjoy music without noise or distraction in all-day comfort. Industry-leading noise cancellation1, superior sound quality and the comfort of an angled earphone design take listening to a whole new level.

Industry-leading noise cancellation
The noise cancelling technology in the WI-1000XM2 is the most advanced ever in wireless neckband headphones, thanks to the power of our HD Noise Cancelling Processor QN1. So you can lose yourself completely in your music.

More noise captured
Dual Noise Sensor Technology
Dual microphones – one feed-forward and one feed-back – on the surface of the headphones catch more of the ambient sounds of your surroundings, whether it's in-flight noise, city traffic or office chatter.

More noise cancelled
HD Noise Cancelling Processor QN1
Having caught the ambient sound, the dedicated HD Noise Cancelling Processor QN1 gets to work. It not only cancels significantly more noise across almost all frequencies but also uses less power.

Perfecting sound in the air
Atmospheric Pressure Optimising
Our noise cancelling is made to fly with Atmospheric Pressure Optimising. Enjoy in-flight entertainment with noise cancelling optimised for high altitude.

Exceptional sound quality
Packed with advanced audio technology, the WI-1000XM2 wireless noise cancelling headphones not only deliver noise-free listening but breathtaking sound quality.

Supreme sound in miniature
HD Hybrid Driver System
Sound is optimised across the frequencies with the HD Hybrid Driver System. The 9mm dynamic driver, custom-designed for the WI-1000XM2, provides deep bass and clear mids, while the matched Balanced Armature driver reproduces delicate, natural high tones.

The power your music deserves
HD Noise Cancelling Processor QN1
The multi-talented HD Noise Cancelling Processor QN1 combines Digital Noise Cancelling, 32bit Audio Signal Processing, and a Digital-to-Analog converter with headphone amplifier. The result? Stunningly clear sound.

Truly authentic sound
High-Resolution Audio
Hear music that stays true to the original recording with High-Resolution Audio. For everyday listening, the Digital Sound Enhancement Engine HX (DSEE HX™) upscales compressed digital music files, bringing them closer to the quality of High-Resolution Audio.

Secure and comfortable
Designed to fit securely in the ear and stay there comfortably, these lightweight headphones with flexible silicon neckband are made for all-day wearing, wherever you go, whatever you do. Easily store them in a bag or case while travelling.

A snug, stable fit
Angled earphone design
With an angled shape, the earphones sit deeper and more securely in the ear for a stable, comfortable fit. Even when walking around, they won't slip out unexpectedly.

Smarter listening
Powered by intelligent technology, WI-1000XM2 neckband noise cancelling headphones enhance your listening experience with a range of smart features.

Automatically adjusts to whatever you do
The Sony | Headphones Connect app offers Adaptive Sound Control, a smart function that automatically detects what you're up to – for example, travelling, walking, or waiting – then adjusts ambient sound settings to suit the situation. You can also customise the settings to your preferences.

Be in control of your listening
Sony | Headphones Connect app
With the Sony | Headphones Connect app, Ambient Sound Control lets you adjust the volume of background sound and gives you the option to allow voices alone to be heard. Meanwhile the Equaliser lets you customise sound levels to suit your music.

Go smarter with your favourite voice assistant
Google Assistant and Amazon Alexa
Manage your day, just by asking your favourite voice assistant. Enjoy entertainment, connect with friends, get information, listen to music and notifications, set reminders and more.

Clearer hands-free calling
Microphone built in
Conversation flows freely with clearer calling. These hands-free headphones include a microphone built into the inline controls for taking calls or talking to your voice assistant.

Easy and practical
With thoughtful features such as inline controls, magnetic earbuds and a foldable design, WI-1000XM2 headphones are easy to use, store and carry around.

Everything at your fingertips
Intuitive controls
Operate essential functions at a touch using the handy inline controls including volume up/down, play/call for music and phone conversations, and a custom button for your favourite function.

Stay tangle-free
Magnetic earbuds
When you're finished with your headphones, snap the magnetic earbuds together to stow them away neatly without getting wires tangled.

Be travel-ready
Handy Carry Case
These headphones are designed to pack and go with a foldable design that fits neatly in a premium fabric carry case, alongside cables and an airplane plug adapter.
Avhämtning från butiken
Beräknad leveranstid: 07.12 - 10.12
Postens paketautomat
Beräknad leveranstid: 07.12 - 09.12
Postpaket
Beräknad leveranstid: 08.12 - 10.12
Matkahuolto Närpaket
Beräknad leveranstid: 08.12 - 10.12
Matkahuolto Busspaket
Beräknad leveranstid: 08.12 - 10.12
Till dörren-paket
Beräknad leveranstid: 08.12 - 09.12
Hempaket
Beräknad leveranstid: 08.12 - 09.12