APPLE CTO iMac Pro 27 2.5GHz 14 Intel X W 128GB 4TB RP Vega 56 8GB MaMo2 +MT 2 SG MaNumKey SG- FI
APPLE CTO iMac Pro 27 2.5GHz 14 Intel X W 128GB 4TB RP Vega 56 8GB MaMo2 +MT 2 SG MaNumKey SG- FI
ID: MQ2Y2KS/A-137541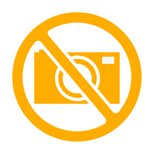 Product is end of life or currently not available. Please contact our customer service for more information regarding this product.
Currently not available
Estimated delivery: Unknown
Change store
Specifications
Description
Store availability
Delivery
Price development
Hard drive
Total storage capacity
128 GB
Memory
Internal memory
8 GB
EAN
Warranty
1 year
Source: Icecat.biz
Unfortunately we don't have any product information for this product.