Sandberg In Car Wireless Charger IR 10W
Sandberg In Car Wireless Charger IR 10W
ID: 441-20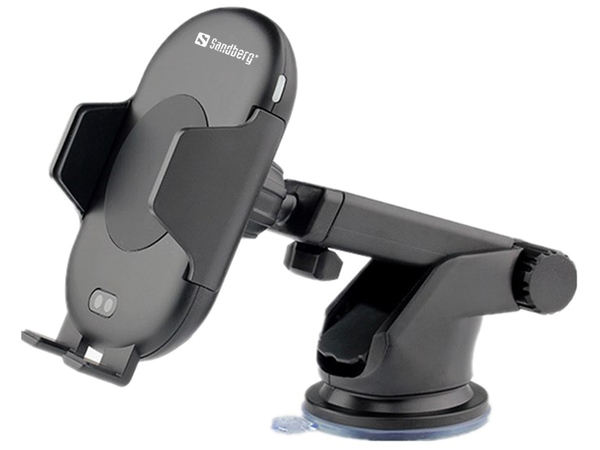 43

,90 €
35

,40 €
Show VAT 0%
Show VAT 24%
Online store:
Estimated delivery: 23.12 - 25.12
Change store
Specifications
Description
Store availability
Delivery
Price development
Weight & dimensions
Weight
110 g
Height
117 mm
Width
70 mm
Depth
20 mm
Energy management
Input voltage
9/5 V
Input current
1.8/2 A
Maximum power
10 W
Packaging data
Package weight
200 g
Package depth
75 mm
Package height
135 mm
Package width
90 mm
Quantity per pack
1 pc(s)
Other features
Built-in display
Automatic output voltage adjustment
Design
Product colour
Black
Performance
Compatibility
Qi-compatible smartphones
Charger compatibility
Smartphone
Power source type
USB
Charger type
Auto
Wireless charging
EAN
5705730441202
Warranty
5 years
Source: Icecat.biz
Sandberg In Car Wireless Charger IR is a combined holder and wireless charger for your smartphone, with motor-driven clamps. The holder is fitted with an infra-red sensor that automatically opens the adjustable clamps and closes them gently around your smartphone. Wireless charging starts immediately. The clamps open again with a light touch on the touch-sensitive button on the side of the holder. Supports Qi-compatible smartphones and fast charge up to 10W.
Fetch from the shop
Estimated delivery time: 22.12 - 25.12
Posti Parcel Point
Estimated delivery time: 22.12 - 24.12
Matkahuolto Bus Parcel
Estimated delivery time: 23.12 - 25.12
Postal Parcel
Estimated delivery time: 23.12 - 25.12
MH Locker and Near Parcel
Estimated delivery time: 23.12 - 25.12
Parcel to the Doorstep
Estimated delivery time: 23.12 - 24.12
Home Delivered Parcel
Estimated delivery time: 23.12 - 24.12