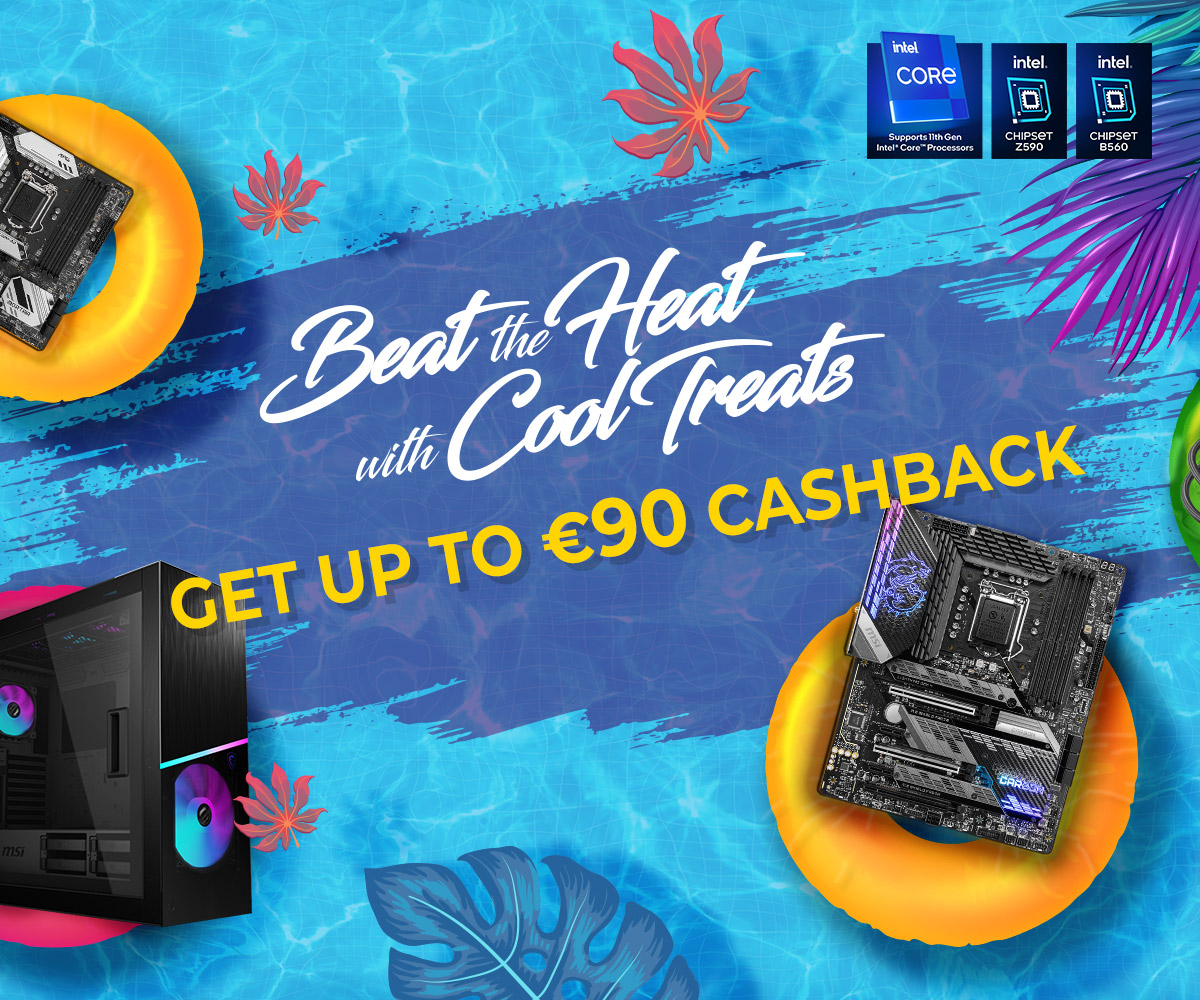 Get up to 90€ cashback with MSI
Buy selected MSI products to earn cashback. The more products you buy, the higher cashback you will get. When you combine products, for example, Motherboard + Liquid cooler, you get an increased cashback.
How to redeem:
Register and submit your application through the Cashback Claim form: MSI Cashback Claim Form
Register eligible products and upload proof of purchase that shows serial number
Verify information and submit. You will receive a notification email, once the claim has been approved
You can read full campaign details and redeem instructions on MSI website. If you have questions, please reach out MSI customer support msi@promotion-support.com.
Campaign time: 01.07 - 31.08.2021
Redemption period: 15.07 - 28.09.2021. (You can claim cashback only after 14 days has expired since the time of the purchase)