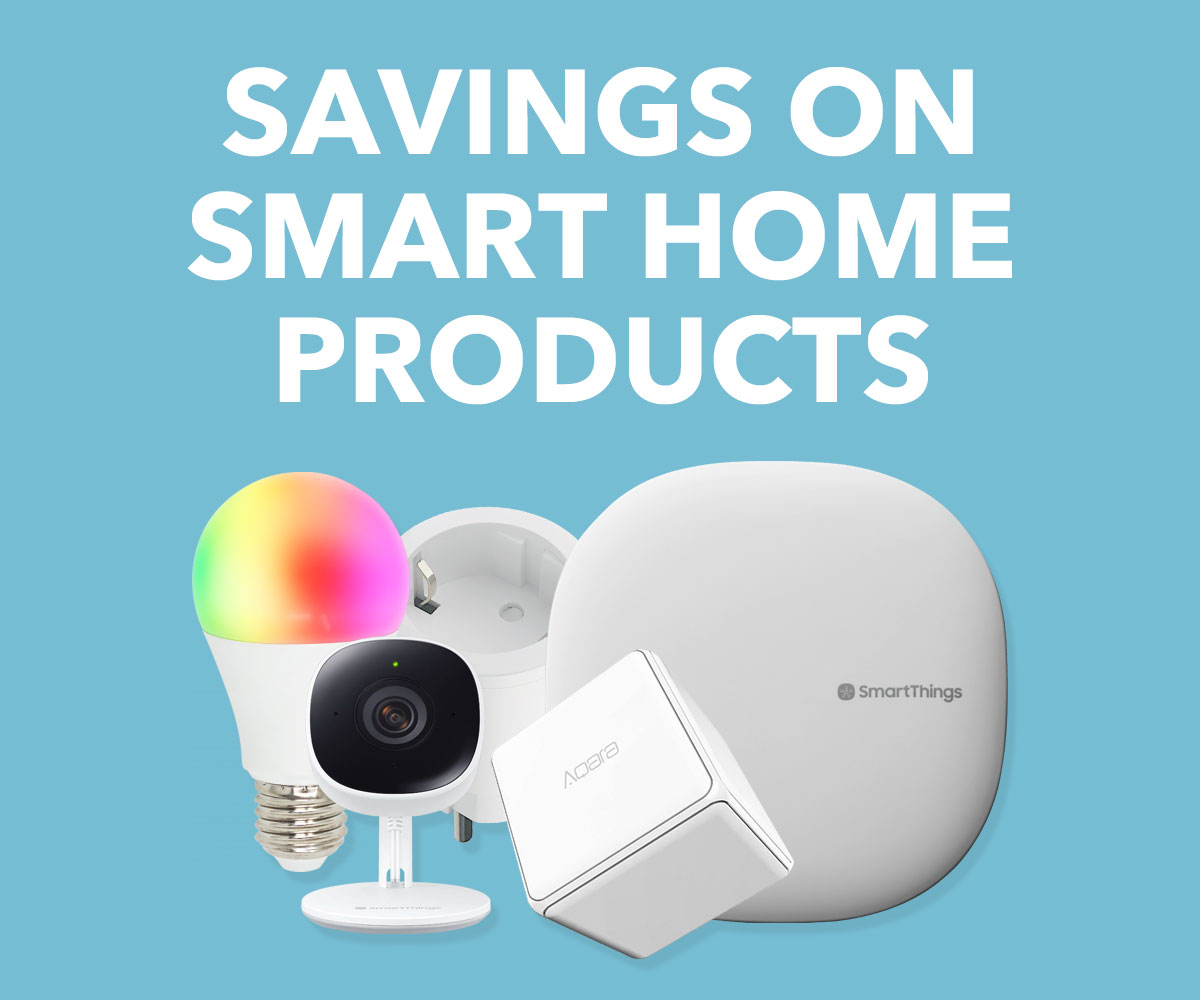 Smart Home
Woox is connecting your home to a smarter future. Woox works with Amazon Alexa, Google Home and IFTTT. Using only the Wi-Fi, you can control the Woox Smart Home without a hub or additional hardware.

Samsung SmartThings makes your everyday life a little easier and helps you set up an automated home. Take advantage of smart contacts, sensors, cameras and more and control your home from your mobile. Let go of the worry of forgetting to turn off the light and do it remotely. Everything is linked to a central hub where you can create your own scenarios and let the hub do the job.

Aqara smart home products you can control via the mijia app when you are away from home. No need to worry about that you forgot to turn something off. Aqara works with The own app, Google Assistant or and Apple HomeKit.

Deltaco Smart Home at smart prices. A smart home or office is not only practical - it also contributes to simpler everyday life, energy efficiency and increased security. You can control Deltaco Smart Home easily with Deltaco's own application. The app is of course easy to install and your smart devices will be configured in no time. Works with Google Assistant and Amazon Alexa.