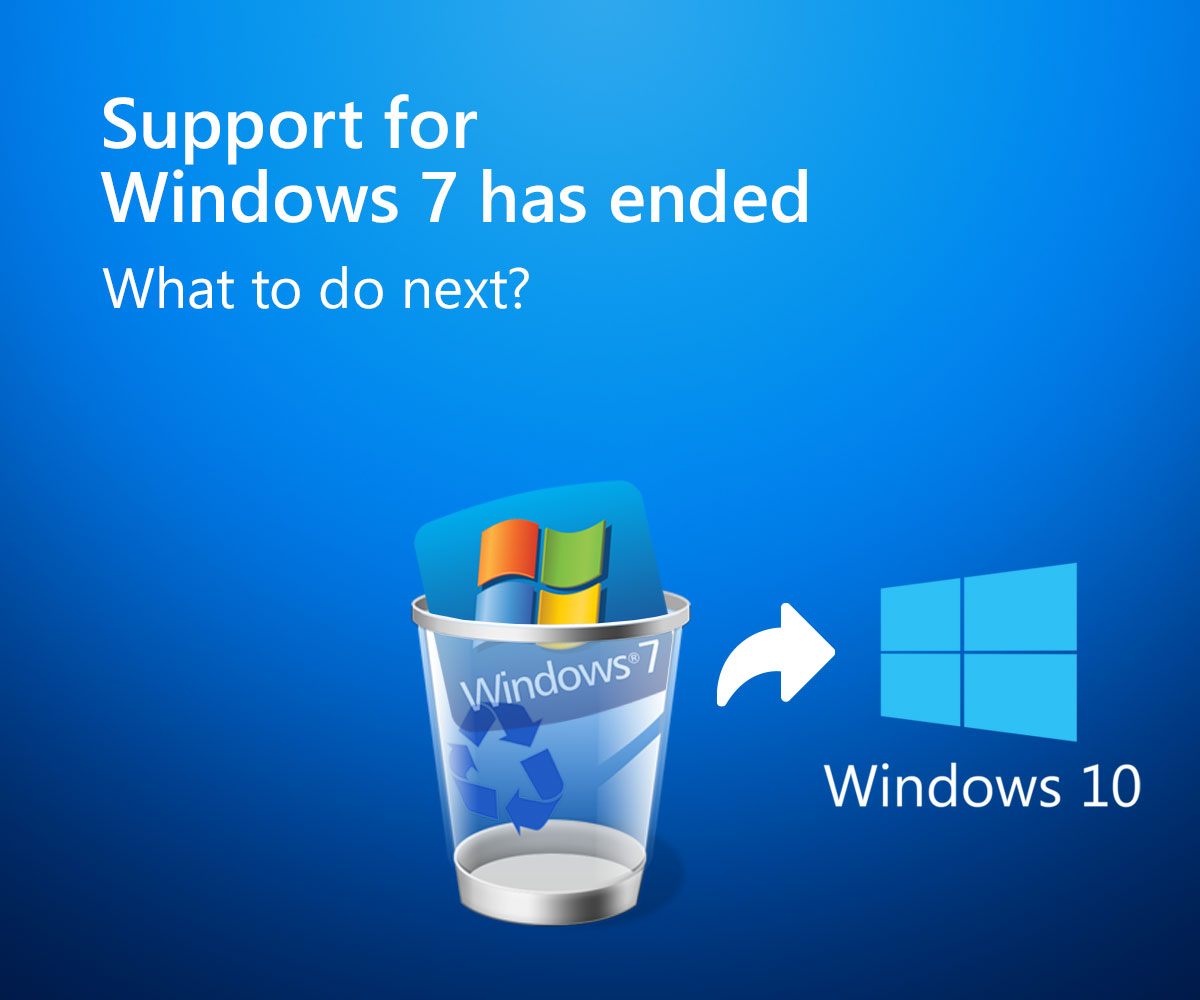 Windows 7 support have ended
Windows 7 support have ended on 14.1.2020. This means there will be no more software and security updates for Windows 7. You can still continue to use Windows 7 but it will be in greater risk for viruses and malwares. Best way to stay safe is to get a new Windows 10 PC. You can uppdate Windows 7 to Win 10 on your older computer but its not recommended.

What you can do is:
Get new Windows 10 computer.
Update your computer to Windows 10. You can purchase Windows 10 license and installation service from us and we will install Windows 10 on your old computer.
Get a MacOS computer.
Windows 10 computers
Lenovo 14" IdeaPad 120S, 4GB RAM, 256GB SSD, Win 10 Home - notebook, Grey
Not confirmed
Estimated delivery: Unknown
Acer Revo Cube Pro/ i5-7200U 8GB/256GB/HD620/Wlan/W10Pro
Free shipping
Not confirmed
Estimated delivery: Unknown
Asus 13.3" ZenBook S 13 UX391FA, 16GB / 512 GB SSD, Win 10 - notebook, Black
Not confirmed
Estimated delivery: Unknown
Windows 10 licenses
Windows 10 Home FPP USB, English
Free shipping
Not confirmed
Estimated delivery: Unknown
Microsoft Windows 10 Home, 32/64-bit, USB-media, FIN, P2
Online store: 40+ pcs
Estimated delivery: 03.11 - 05.11
Windows 10 Pro FPP USB, Finnish
Free shipping
Online store: 2 pcs
Estimated delivery: 03.11 - 05.11