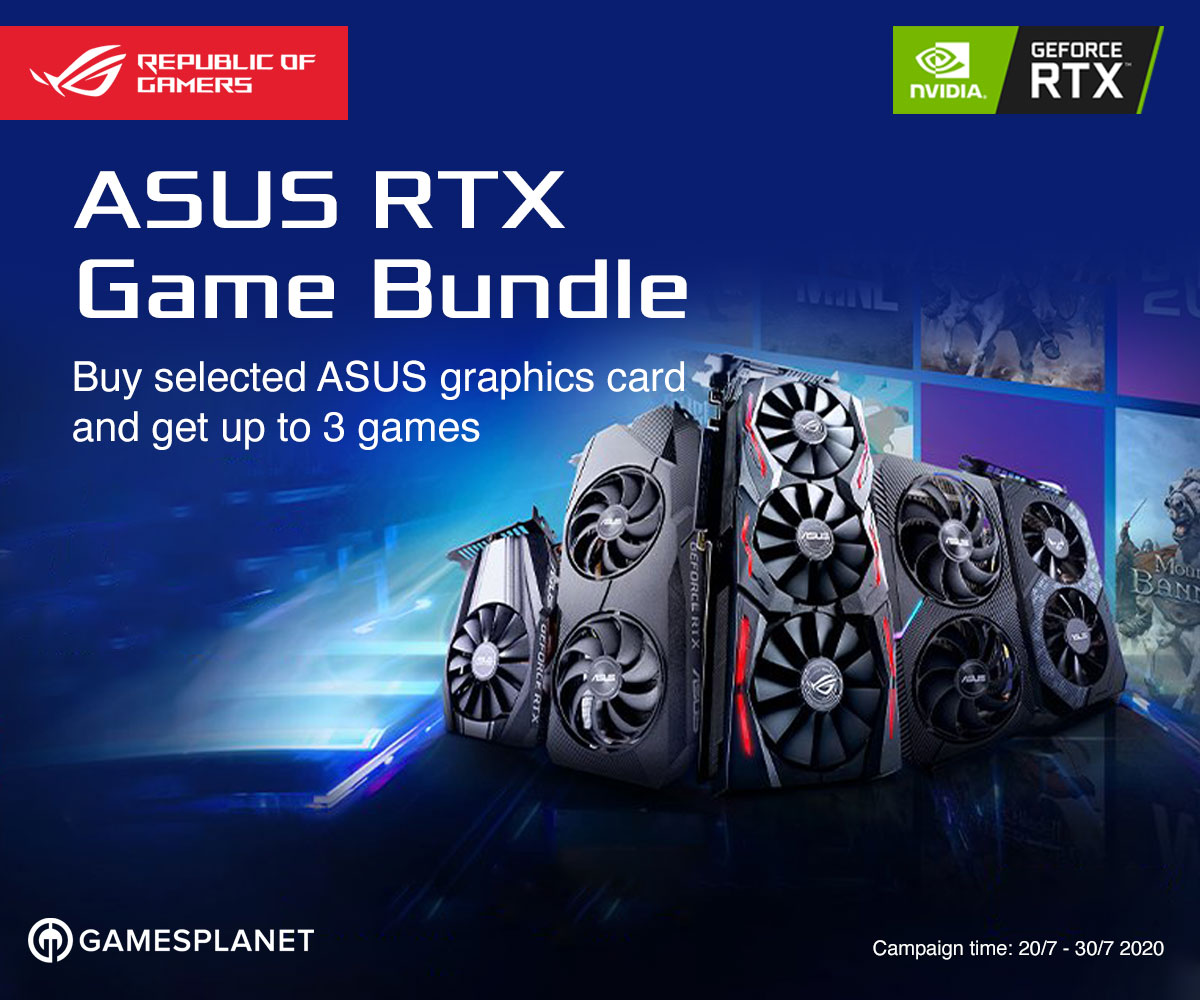 ASUS RTX Game Bundle
Buy an eligible ASUS GeForce® RTX 2060 SUPER™ or 2060 Graphics Card, and choose your free game options at Gamesplanet!
Game options:
Choise 1. PES 2021
Choise 2. Mount & Blade II: Bannerlord
Choise 3. Frostpunk + Moonlighter + This War of Mine
How it works:
Buy an eligible ASUS Graphics Card between July 20th and August 30th 2020
Enter required information to the entry form between August 10th to September 20th, 2020
You will receive your Gamesplanet Code via mail and redeem it at https://uk.gamesplanet.com/promo/ASUSRTX2060 until November 30th.