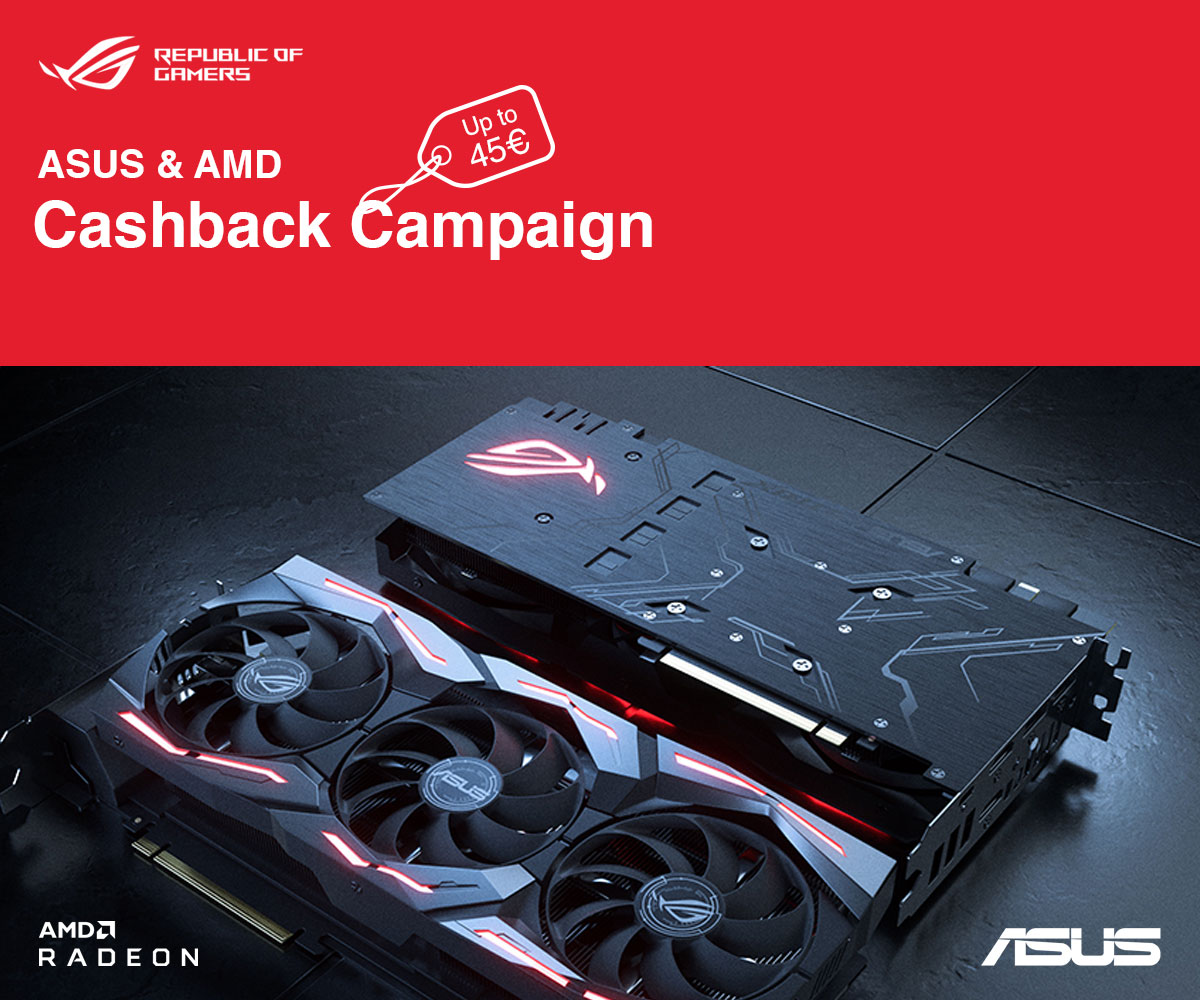 ASUS AMD Cashback
Earn up to 45€ Cashback with the purchase of a selected ASUS AMD graphic card.
Promotion period: 25th November 2019 - 5th January 2020
Redemption Period: 9th December 2019 - 19th January 2020
How to redeem Cashback:
Buy an eligible ASUS Graphics Card between 25th November 2019 and 5th January 2020
Redeem your ASUS Code by registering and uploading your information and invoice here promotion.asus.com/en/nordics/amdvgacashback – between 9th December 2019 and 19 January 2020.
After a short check ASUS will transfer the cashback to your bank account.