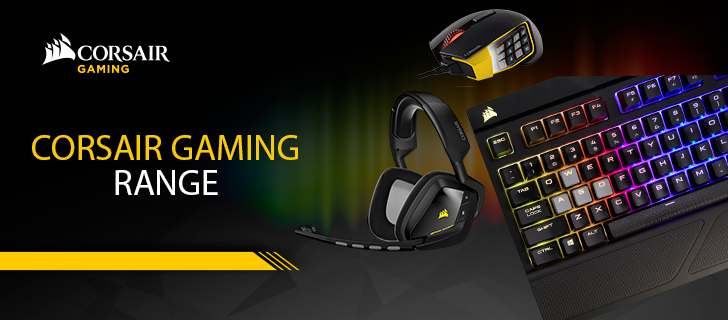 Corsair
Founded in 1994, Corsair has grown from pioneering the high-performance DRAM market to one of the world's leading providers of enthusiast-grade PC components and peripherals. Our groundbreaking technology and innovation can be found in our high-performance memory, ultra-efficient power supplies, PC cases, PC and CPU cooling solutions, and solid-state storage devices. Under the Corsair Gaming brand, launched in 2014, we provide gaming keyboards, mice, headsets and mouse mats to eSports professionals and anybody who is passionate about competitive PC gaming.
Used
Usually used products which were returned by our own customers, were displayed at Demo stands or have some minor problems like dead pixel. Tested by either us or supplier.
Refursbished
Products which were repaired or restored, fully cleaned from the inside out, tested and carefully boxed by manufacturer.
Open Box
Brand new products which includes all parts and accessories. Box might have been opened or slightly damaged while product itself has been unused. Comes with a full warranty which displayed on each product page when marked "Open Box"