Nordic Home FT-550 2-in-1 - tower fan, White
Nordic Home FT-550 2-in-1 - tower fan, White
ID: FT-550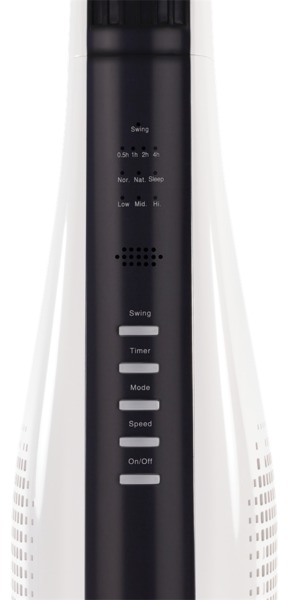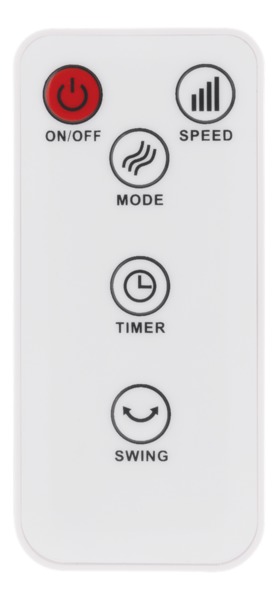 51

,90 €
41

,85 €
Show VAT 0%
Show VAT 24%
Online store:

17 pcs
Estimated delivery: 17.08 - 19.08
Change store
Express Delivery from our Warehouse
This product will be shipped on the same day, if you place order before 12:00. Usually it takes 1-2 days for the order to be delivered with Posti or Matkahuolto to all places in Finland. For orders to Ahvenanmaa it takes 2-3 days.
Learn more
Specifications
Description
Delivery
Price development
NORDIC HOME CULTURE tornituuletin, 3 nopeusvaihtoehtoa, 40 W, ajastin, valkoinen
Tornituuletin, joka pitää asunnon viileänä kuuman kesäpäivän aikana. Laitteessa on kääntymistoiminto ja kolme eri toimintatilaa. Näihin kuuluvat tavallinen tila, luonnollisen tuulen jäljittely ja nukkumisen aikana käytettävä tila.
• 40 W teho
• Ajastintoiminto
• Kääntymistoiminto
• 3 nopeusvaihtoehtoa
• Ohjattavissa kaukosäätimellä (tulee mukana)
• 3 toimintatilaa: tavallinen, tuulen jäljittely, unitila
Mitat (LxSxK): 1120 x 240 x 120 mm
Paino: 3,5 kg
Pakkauksen sisältö: runko-osa, irrotettava yläosa, jalusta, kaukosäädin ja käyttöopas
Fetch from the shop
Estimated delivery time: Today
Posti Parcel Point
Estimated delivery time: 16.08 - 18.08
Postal Parcel
Estimated delivery time: 17.08 - 19.08
MH Locker and Near Parcel
Estimated delivery time: 17.08 - 19.08
Matkahuolto Bus Parcel
Estimated delivery time: 17.08 - 19.08
Parcel to the Doorstep
Estimated delivery time: 17.08 - 18.08
Home Delivered Parcel
Estimated delivery time: 17.08 - 18.08