TOMTOM GO PREMIUM 5" WORLD
TOMTOM GO PREMIUM 5" WORLD
Manufacturer: TOMTOM
ID: 1PL5.002.30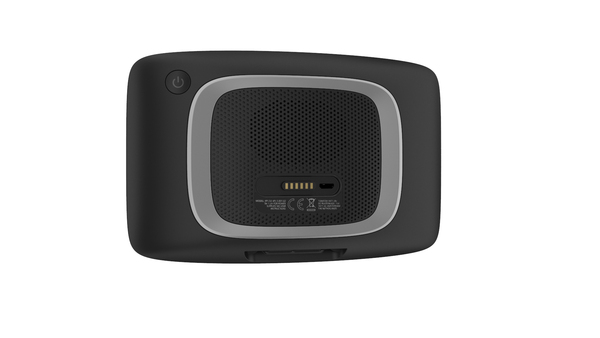 441

,90 €
356

,37 €
Show VAT 0%
Show VAT 24%
Online store:
Estimated delivery: 01.06 - 06.06
Change store
Specifications
Description
Store availability
Delivery
Price development
Memory
Compatible memory cards
MicroSD (TransFlash)
Maximum memory card size
32 GB
Internal storage capacity
16 GB
Display
Display diagonal
12.7 cm (5")
Display resolution
480 x 272 pixels
Touchscreen
Pixel density
109 ppi
Energy management
Battery technology
Lithium-Ion (Li-Ion)
Battery type
Built-in
Battery life (max)
1 h
Power source type
Battery, Cigar lighter
Operational conditions
Operating temperature (T-T)
0 - 45 °C
Networking
Bluetooth
Wi-Fi
Navigation
Languages support
Multi
Traffic Message Channel (TMC)
3D landmarks
Speed limits
Voice commands
Lane guidance
Live service
Live Traffic Message Channel (TMC)
Road camera report
Spoken languages
- Afrikaans<br /> - Arabic<br /> - Australian English<br /> - Bulgarian<br /> - Catalan<br /> - Croatian<br /> - Czech<br /> - Danish<br /> - Dutch<br /> - Dutch Belgium<br /> - Finnish<br /> - French<br /> - German<br /> - Greek<br /> - Hungarian<br /> - Irish English<br /> - Italian<br /> - Lithuanian<br /> - New Zealand English<br /> - Norwegian<br /> - Polish<br /> - Portuguese<br /> - Portuguese Brazil<br /> - Serbian<br /> - Slovenian<br /> - Spanish<br /> - Spanish (Latin American)<br /> - Spanish Argentina/Latin<br /> - Spanish Chile<br /> - Swedish<br /> - Turkish<br /> - UK English<br /> - US English
GPS Performance
Antenna
Internal
GPS type
Sport (fitness, running)
Outdoor (hiking, trekking)
Marine (chartplotters, sounders)
Geocaching (GPS stash hunt)
Auto
Aviation
Golf
Bicycle
Motorcycle
Radio
Supported radio bands
Not supported
Packaging content
Cables included
USB
Manual
Car power adapter included
Packaging content
GO Premium 5" car sat nav, //webassets.tomtom.com/otf/images/media/AC9F54EC-683A-4A2A-BE987900FC565A0E<br /> Magnetic mount, //webassets.tomtom.com/otf/images/media/238D1C56-FBA7-425D-846C2B149BA212EC<br /> Car Charger, //webassets.tomtom.com/otf/images/media/A0C9011A-E21E-43C1-B2B52EED09140AD7<br /> USB cable, //webassets.tomtom.com/otf/images/media/45291E16-F7DE-4C31-98633E35B6D79EA7<br /> Documentation, //webassets.tomtom.com/otf/images/media/44515AFB-61EA-4C1A-B7E75B164F12A745
Window mount holder included
Map
Map coverage
All Europe
Maps included
Map view options
2D/3D
Lifetime map updates
Design
Form factor
Fixed
Product colour
Black
Easy to use
Performance
Built-in microphone
Built-in camera
Hands-free calling
EAN
636926101813
Source: Icecat.biz
TOMTOM GO PREMIUM 5'' CAR SAT NAV
Going from A to B with your car sat nav is about reaching beyond the familiar toward the extraordinary. With TomTom GO Premium car sat nav, you get trusted road and traffic guidance backed by IFTTT integration, Last Mile Navigation, and shareable location and estimated time of arrival (ETA) functionality. Customizable and shareable routes for your Car Sat Nav open the thrill of discovery to drivers and to TomTom's Road Trips Community worldwide.

World Map Updates via Built-In Wi-Fi®
Get the latest world maps and software updates for your TomTom GO Premium car sat nav via built-in Wi-Fi - no computer needed!

TomTom Road Trips and MyDrive
The thrill of the journey is yours. Inspire and be inspired. TomTom Road Trips and TomTom MyDrive, help you discover and plan routes and find attractions and scenic areas on your car sat nav along the way.

IFTTT Integration - Save, Sync, and Set
Turn events into destinations for your car sat nav. Use TomTom GO Premium's IFTTT functionality to sync location and address details for the events you have saved in your agenda.

Voice Driven
Control your TomTom GO Premium car sat nav with the power of your voice. Say "Hello TomTom" to activate voice control and quickly set your next destination, search for an address, ask for an alternative route or adjust volume or brightness settings.

Share Your Location and ETA*
Trusted arrival times make for happier friends, relatives, and coworkers. Share your location and arrival time safely and without having to use your mobile. Send notifications on your way to home or work via IFTTT integration with your car sat nav.

Lifetime* Speed Camera Alerts
Trusted warnings for fixed and mobile speed cameras. Avoid annoyances with regular updates on fixed, mobile, and average speed cameras, at no extra cost for the lifetime* of your TomTom GO Premium.

Hands-free Calling and Smartphone Messages
Enjoy the ease of hands-free calling while driving. Hear text messages from your smartphone safely, with your hands on the wheel and your eyes on the road. Say "yes" when your TomTom GO Premium offers to read them out for you.

Compatible with Siri voice recognition software and Google Now™ service
Get full access to your personal assistant with your phone safely tucked away in your bag or pocket saving battery life. Ask for the latest weather forecast, check on your calendar, make calls or search the web for information - all while remaining focused on the road as you drive.

Lifetime* TomTom Traffic
TomTom GO Premium car sat nav - end traffic jams. Supremely accurate traffic information enables your TomTom GO to intelligently plan routes around traffic. With its built-in SIM and real-time updates from millions of drivers, this is like having a huge network of friends helping you choose the best route to take.
Fetch from the shop
Estimated delivery time: 31.05 - 06.06
Posti Parcel Point
Estimated delivery time: 31.05 - 05.06
Postal Parcel
Estimated delivery time: 01.06 - 06.06
MH Locker and Near Parcel
Estimated delivery time: 01.06 - 06.06
Matkahuolto Bus Parcel
Estimated delivery time: 01.06 - 06.06
Parcel to the Doorstep
Estimated delivery time: 01.06 - 05.06
Home Delivered Parcel
Estimated delivery time: 01.06 - 05.06