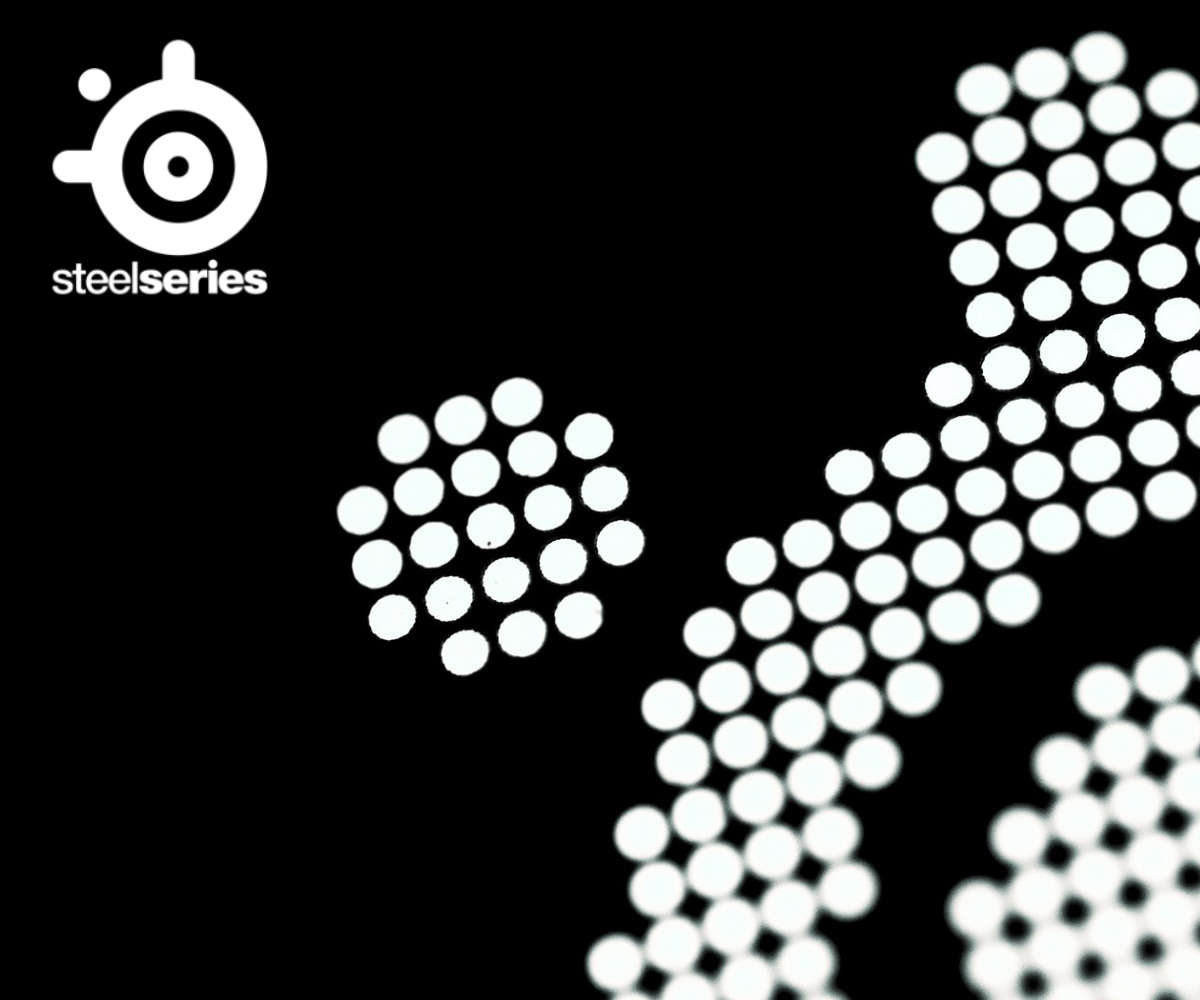 SteelSeries Shop-in-Shop
SteelSeries is a leading manufacturer of professional gaming mice, headsets, keyboards and other peripherals for PC, Mac and Xbox platforms.

SteelSeries has fueled the gaming industry by creating innovative new products, designed specifically for esports and passionate gamers everywhere. Since 2001, SteelSeries has been a driving force of esports and professional gaming.

Creating products specifically for pro teams, to turning exceptional gamers into global superstars, SteelSeries has been focused on growing the industry and helping gamers everywhere. SteelSeries works closely with the world's best gamers to fine-tune their products and to ensure everything we create meets the needs of gamers at every level.

SteelSeries gaming mice feature the best optical sensors, RGB illumination, and are compatible with PC and Mac. Experience unrivaled performance, no matter which gaming mouse you choose.

Every SteelSeries keyboard is built to last. SteelSeries top gaming keyboards feature industry-leading mechanical switches, per-key RGB illumination, and are all compatible with PC and Mac.

The Arctis line are compatible with PC, Mac, Xbox, PS4, Nintendo Switch, VR, and mobile. Every Arctis headset comes with Steelseries flagship audio drivers, a Discord-certified ClearCast mic, and extraordinary comfort.

Designed for performance and durability, SteelSeries best-selling mousepads come in a wide variety of styles and sizes, so everyone can find a mousepad perfectly suited to their needs.

SteelSeries gaming controllers are completely wireless and designed to provide you with the best gaming experience on Windows, Android, Mac, iOS, and Apple TV
SteelSeries Stratus XL for Windows+Android
Not confirmed
Estimated delivery: Unknown
STEELSERIES Stratus Duo for Windows/Android VR
Express delivery
Online store: 3 pcs
Estimated delivery: 29.10 - 02.11
MSI Cashback
Get cashback up to 80€ per selected MSI purchase!
How to redeem:
Step 1.
Submit your application through MSI Cashback Claim Form https://back-to-school-2020.msi.com/land-se

Step 2. Upload proof:
1. Fill in your product details and provide the image of SN number on products and invoice image.
2. Fill your personal information.

Step 3.
Once your claim is approved, you will be receive the email for cashback prize.

Read more about cashback: https://se.msi.com/Promotion/back-to-school-2020
If you have any questions, please contact MSI customer service team: http://register.msi.com/

Eligible purchase period: 01/Sep 2020 – 31/Oct 2020
Redemption Period: 01/Oct 2020 – 14/Dec 2020
*All cashback redemptions can only be initiated 30 days after purchase date (to avoid abuse of return shipping policies)