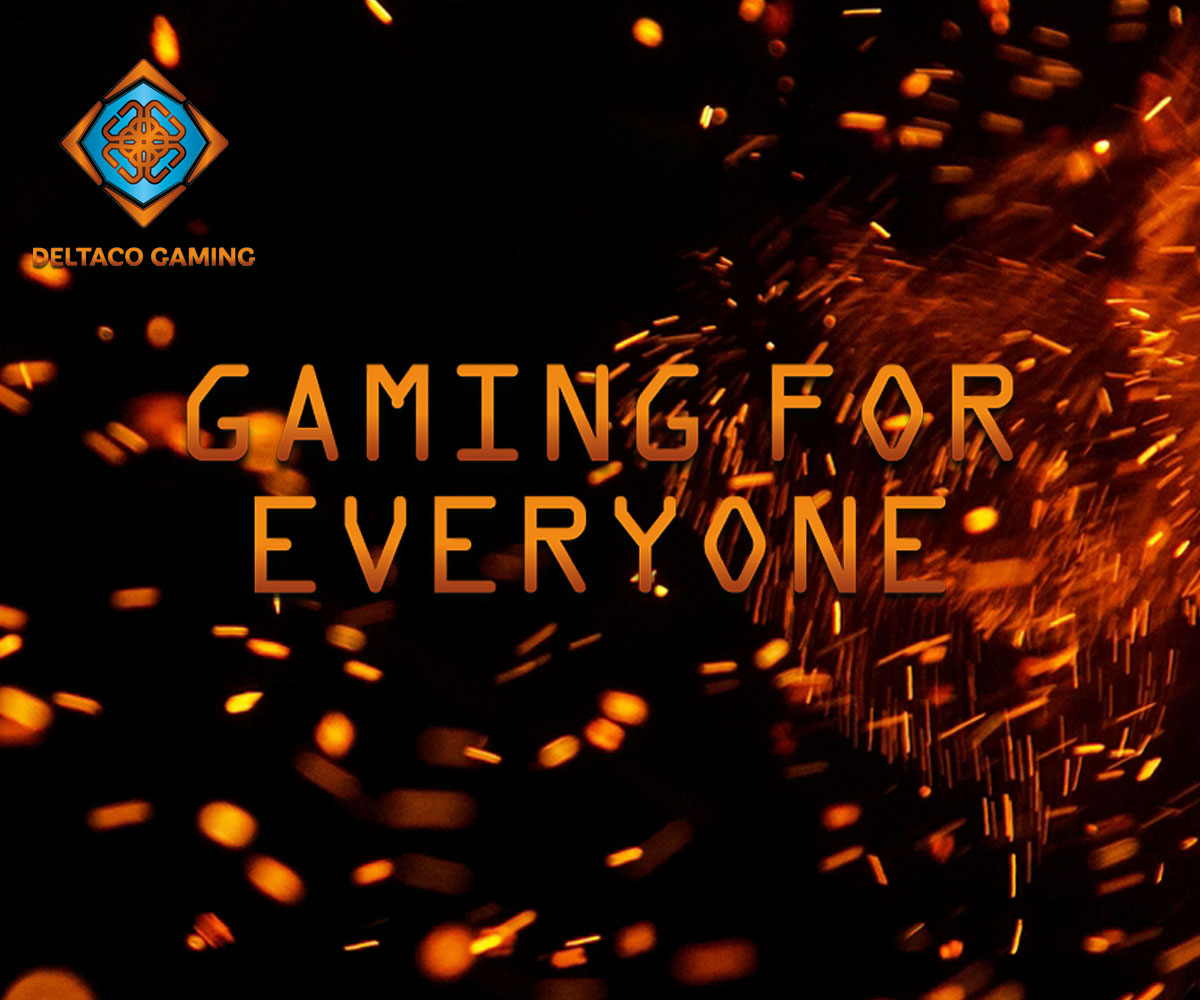 Deltaco Gaming
DELTACO GAMING was launched in Stockholm in 2017. The mission has been to make gaming and e-sports accessible to everyone from the start. Deltaco Gaming accomplish this by offering carefully designed game products at a price everyone can afford

The core of the collection consists of mice, mouse pads, headphones, keyboards, game chairs, game tables, and mouse and keyboard kits. In addition, Deltaco Gaming offer a variety of accessories including bags, cables, mods, cable locks, console accessories, mouse cable clips, and computer coolers.
Your gaming arsenal isn't complete without a proper keyboard, so equip yourself with keyboards designed and engineered for peak performance. Check out Deltacos wide range of keyboards to find your new gaming weapon, and since it's DELTACO GAMING you won't have to spend a fortune.
An accurate, comfortable and reliable mouse is an essential piece of equipment for peak performance. Take a look at Deltacos range of gaming mice. You're sure to find one that fits your needs
Looking for a new cool gaming headset with great sound and impressive comfort? With DELTACO GAMING you can get just that, at a friendlier price tag than other brands.
Simple yet stylish gaming table for a true gamer. Under the table top to the right is a built-in holder for a headset. The thin table top makes installation of arm for microphone and screens easy. The solid metal table legs make the table robust and allow you to have your computer on the table without any problems.
Deltaco Gaming GAM-049 - Gaming desk, black/orange
Online store: 40+ pcs
Estimated delivery: 21.10 - 23.10
Deltaco Gaming GAM-055 - Gaming desk, black
Online store: 40+ pcs
Estimated delivery: 21.10 - 23.10
DELTACO Office, 2-Stage Single Motor Electric Desk, Tiltable Desktop
Online store: 40+ pcs
Estimated delivery: 21.10 - 23.10
Every gamer needs functional gaming gear. If you're looking for great yet affordable accessories and peripherals, look no further than DELTACO GAMING. Choose from our variety of chairs, tables, cables, console accessories, maintenance products and more!