SteelSeries QcK S - gaming mousepad, 210x250 mm, Black
SteelSeries QcK S - gaming mousepad, 210x250 mm, Black
ID: 63005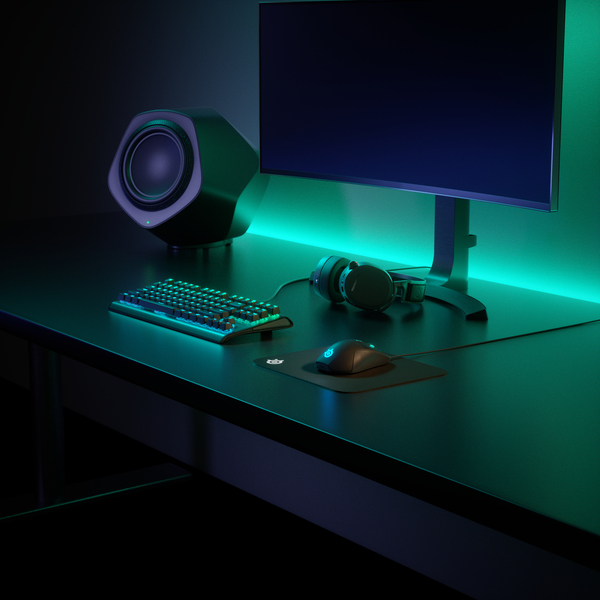 7

,50 €
6

,05 €
Show VAT 0%
Show VAT 24%
Save 15%
norm. 8,90 €
Online store:

40+ pcs
Estimated delivery: 01.07 - 04.07
Change store
Key Specifications
Choose one or multiple features to search for items that have the same specifications.
Express Delivery from our Warehouse
This product will be shipped on the same day, if you place order before 12:00. Usually it takes 1-2 days for the order to be delivered with Posti or Matkahuolto to all places in Finland. For orders to Ahvenanmaa it takes 2-3 days.
Learn more
Benefit with campaign price
This product has a special price of 7,50 € valid between 3.6.2022 - 30.6.2022. The lowest price for this product during the last 30 days prior the campaign start was 8,90 €.
Specifications
Description
Delivery
Price development
Weight & dimensions
Width
250 mm
Depth
210 mm
Thickness
2 mm
Packaging data
Package type
Box
Quantity per pack
1 pc(s)
Performance
Material
Rubber, Silicone
Product colour
Black
Washable
Wrist rest
Surface coloration
Monochromatic
Gaming mouse pad
EAN
5707119001793
Warranty
2 years
Source: Icecat.biz
The SteelSeries QcK mini is a dream of a mouse pad for every gamer that prefers cloth surfaces. Having been released in August 2005 this mouse pad went through extensive testing by gaming professionals before its release and with their feedback the SteelSeries QcK mini was further developed, to make it the ultimate cloth pad every gamer desired.

With the use of high quality cloth material, an optimized texture which guarantees both smoothness and glide and a specially designed non-slippery rubber base this mouse pad blows away the competition and is a great choice not only for the hardcore gamer but also for graphic designers and others who use their mouse for extended periods of time.

Dimensions are 250x210mm which fits even small table sizes. The SteelSeries QcK mini is compatible with all types of mice and is ideal for starters because of its great value for the money.
Fetch from the shop
Estimated delivery time: Today
Posti Parcel Point
Estimated delivery time: 30.06 - 03.07
Matkahuolto Bus Parcel
Estimated delivery time: 01.07 - 04.07
Postal Parcel
Estimated delivery time: 01.07 - 04.07
MH Locker and Near Parcel
Estimated delivery time: 01.07 - 04.07
Parcel to the Doorstep
Estimated delivery time: 01.07 - 03.07
Home Delivered Parcel
Estimated delivery time: 01.07 - 03.07