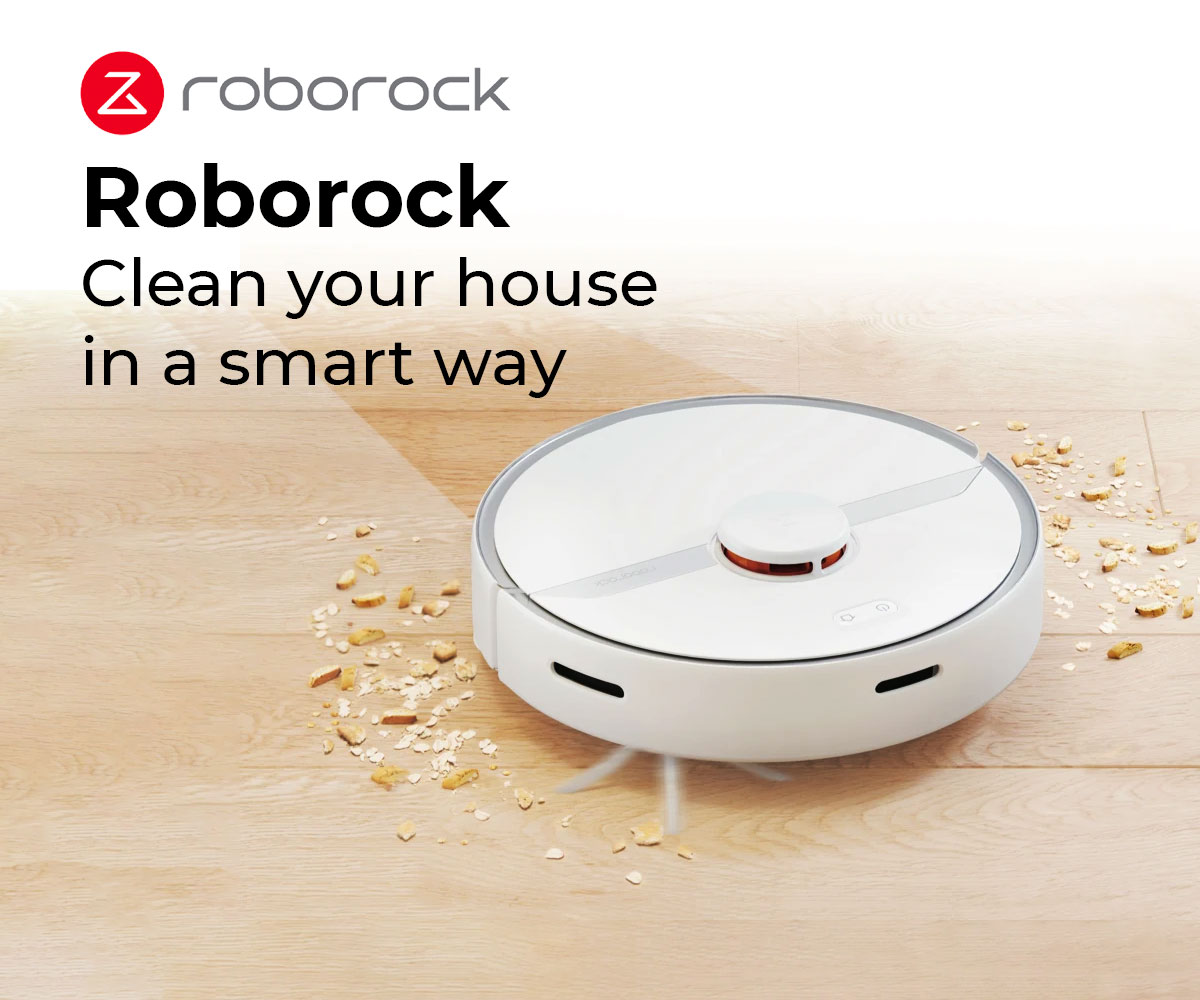 Roboock - Clean your house in a smart way
Every day cleaning and mopping made easy.
Roborock is a intelligent automatic robot vacuum cleaner – you can turn time spent vacuuming and mopping into free time for you to spend on the better things in life.
S5 Max
Treat yourself to crisp, just-mopped floors every day with S5 Max. Engineered for a seamless automated mopping, it has a super-sized water tank, precision water control, virtual no-mop zones, and more. Combined with precision laser mapping, advanced navigation, and intense vacuum suction, it makes spotless floors easier than ever. All you need to do is set it and get on with living.
S6 MaxV
Twin cameras revolutionize your robot vacuuming experience, adding advanced features and bringing more peace of mind than ever before. Proprietary ReactiveAI obstacle avoidance makes dodging obstacles automatic. Suction is stronger for a deeper clean. And an electronic water tank makes mopping smarter and more customizable. Roborock S6 MaxV takes home robotics to another level of intelligence.
S5 Max & S6 MaxV
Roborock S5 Max - robot vacuum cleaner, White
Save 20,00 €
Online store: 40+ pcs
Estimated delivery: 22.09 - 24.09
Roborock S5 Max - robot vacuum cleaner, Black
Save 50,00 €
Online store: 28 pcs
Estimated delivery: 22.09 - 24.09
Roborock S6 MaxV - robot vacuum cleaner, Black
Online store: 37 pcs
Estimated delivery: 22.09 - 24.09