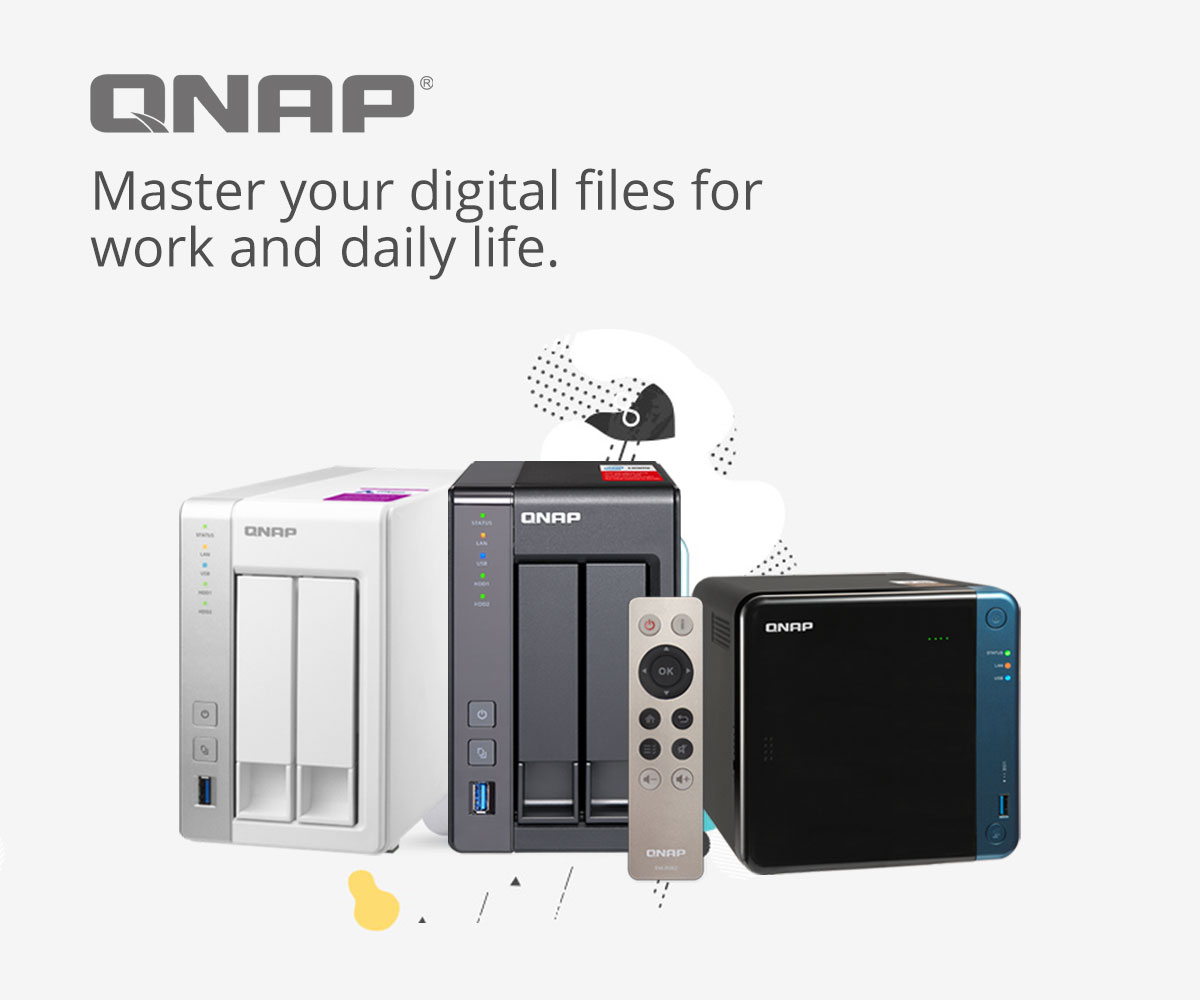 QNAP TS-231P2-1G / TS-431P2-1G
The TS-431P2 features three USB 3.0 ports and dual Gigabit LAN ports, delivering outstanding multitasking performance for your backup, synchronization, and remote access needs on a secure private cloud. The quad-core TS-431P2 provides powerful hardware capabilities, enabling Qfiling (automated file organization) and Qsirch (full-text search) for more intelligent day-to-day NAS use. Many feature-rich apps are available to enhance your productivity & digital life, including Notes Station (create digital notes on a secure private cloud and share with colleagues and friends), QmailAgent (centralize email account management and back up emails), and Qcontactz (centrally store and manage contact information).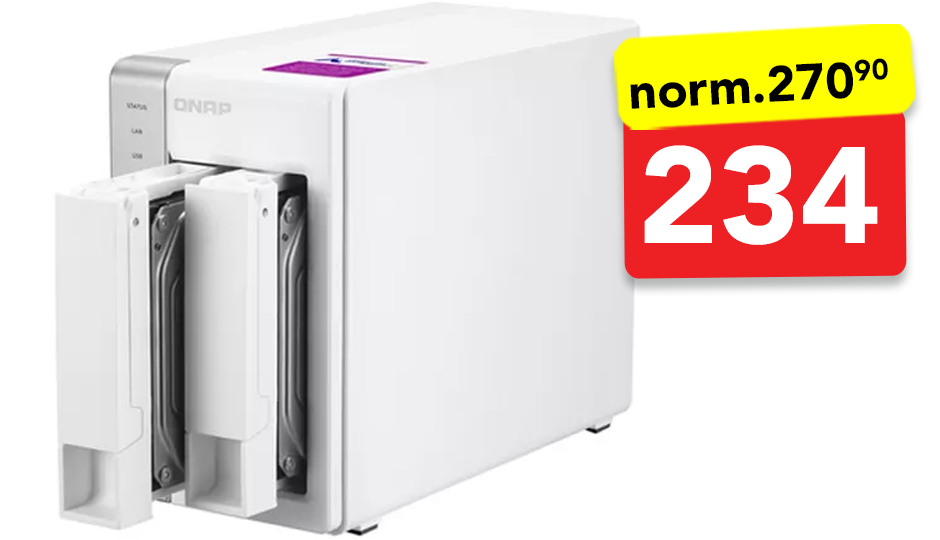 QNAP TS-231P2-1G. 2-Bay - NAS-station
AnnapurnaLabs Alpine AL-314 32-bit ARM Cortex-A15 quad-core 1.7GHz processor
Shop now
QNAP TS-431P2-1G. 4-bay - NAS-Station
AnnapurnaLabs Alpine AL-314 32-bit ARM Cortex-A15 quad-core 1.7GHz processor
Shop now
QNAP TS-453Be-4G
The TS-453Be features a simple physical design that can easily fit into office and home environments. It provides a PCIe port that can boost its functionality: a QNAP QM2 expansion card can be installed to add M.2 SSD caching/10GbE connectivity and support for Qtier auto-tiering technology, or a compatible wireless card can be installed to use the TS-453Be as a wireless access point. The TS-453Be also supports dual-channel 4K H.264/H.265 processing to provide a smooth media viewing experience on all connected devices. In addition, a wide range of productivity tools are available for use on the TS-453Be to improve work efficiency for media creators or creative professionals, while also enriching their multimedia experience.
QNAP TS-251+-2G
Facing the increasing demand for data storage, sharing and multimedia processing, more and more users are looking for a NAS system with good performance and an affordable price tag. The Intel® quad-core TS-251+ provides an uncompromising high-performance scalable storage solution for professional users. Powered by the intelligent QTS 4.2 operating system, the TS-251+ performs as an easy-to-use yet powerful NAS for data backup, file synchronization and sharing, remote access and multimedia applications, and is ideal for users to create a secure private cloud to access their data easily.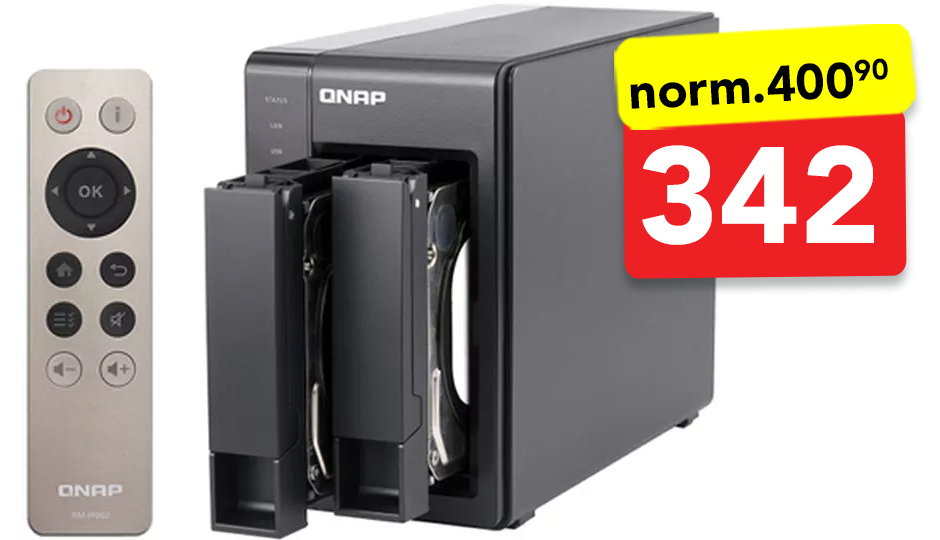 QNAP TS-251+-2G, 2-bay - NAS-station
Intel Celeron J1900 quad-core 2.0 GHz processor (burst up to 2.42 GHz)
Shop now
QNAP TS-251B-2G
The TS-251B combines secure data storage and multimedia entertainment in a single device. With a PCIe slot, the TS-251B QNAP's first NAS is for home users and small businesses that allow you to expand its functionality and potential applications in a flexible way. You can install a QNAP QM2 card to provide M.2 SSD cache / 10GbE connectivity to use with Qtier auto-level storage sharing to improve overall system performance; or install a wireless network adapter (such as QNAP QWA-AC2600) to redesign TS-251B into a wireless access point and stream your multimedia wirelessly throughout your home. The TS-251B supports dual-channel H.264 hardware decoding and re-encoding. This allows you to enjoy the smoothness of watching NAS media files on different devices.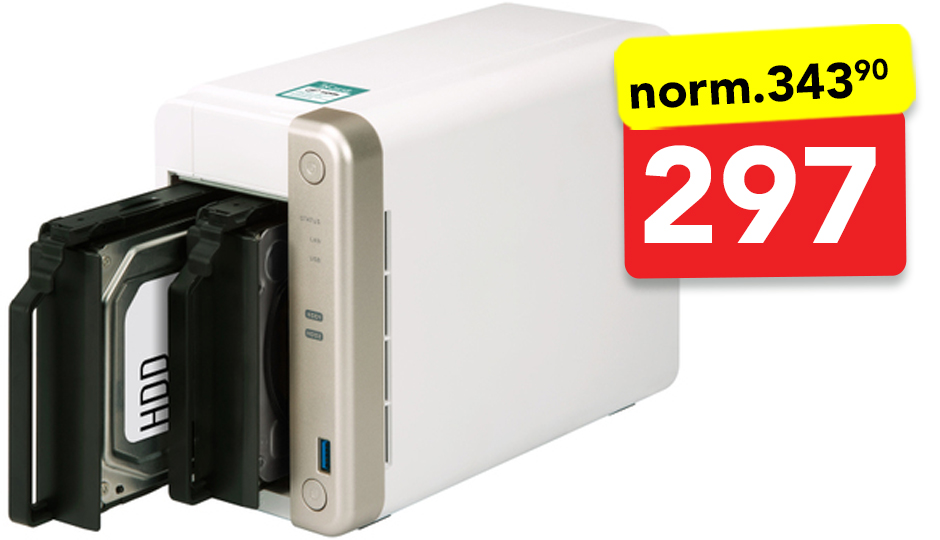 QNAP TS-251B-2G 2-bay - NAS-station
Intel Celeron J4005 dual-core 2.0 GHz processor (burst up to 2.7 GHz)
Shop now

Seagate IronWolf is built for multi-user environments and high workload rates, these NAS hard drives are enhanced with AgileArray technology for optimal reliability and system scalability.

There's a WD Red drive for every compatible NAS system to help fulfill your data storage needs. WD Red offers a wide array of solutions to build a high performing NAS storage solution. Built for single-bay to 8-bay NAS systems, WD Red packs the power to store your precious data in one powerhouse unit.