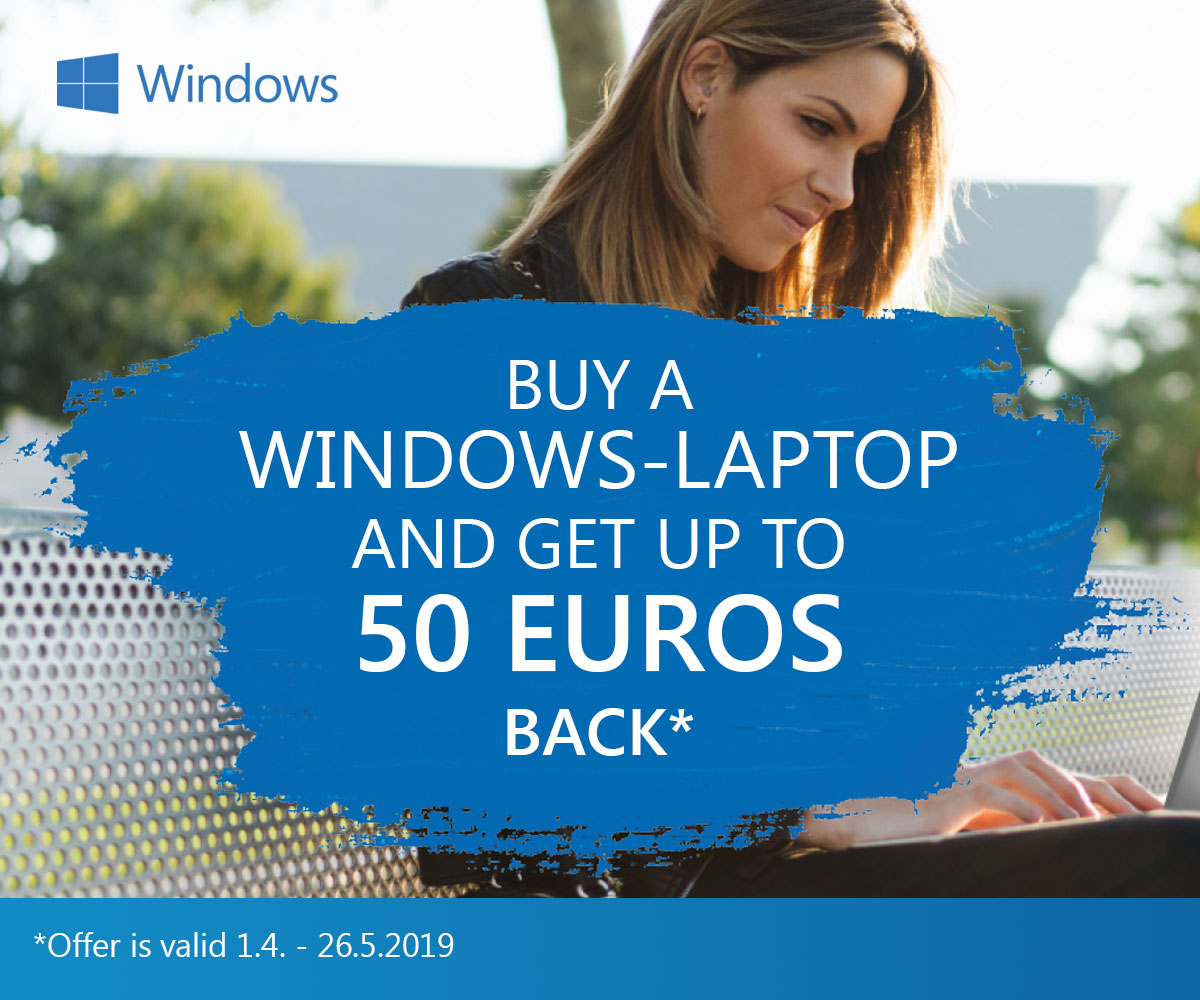 BUY A WINDOWS NOTEBOOK, GET 30 OR 50 EUROS BACK
*Offer is valid April 1 - May 26.5.2019. For general terms and a complete list of notebooks covered by the offer, visit moneyback.microsoft.fi or contact Multitronic.
Here's how it works:
Buy a notebook mentioned in the list with Windows S or Windows Home between April 1 and May 26 (excluding second-hand products).
You will get 30 or 50 euros back depending on the model (see the complete list of notebooks and refundable amounts at moneyback.microsoft.fi).
Up to 3 products per person/company.
You pay full price when you buy and after that you can apply for a refund.
A refund request must be made within 15-45 days of purchase.
Use the form at moneyback.microsoft.fi for refund requests.
A copy of the receipt and a photograph of the bar code (including the EAN-code and model) visible on the package must be provided on request.
Once the refund request is accepted, the money will be paid to your account within eight (8) weeks.
Notebooks with cashback
Lenovo 14" IdeaPad 120S, 4GB RAM, 256GB SSD, Win 10 Home - notebook, Grey
1980 x 1080, N4200, 1,1 GHz, RAM 4 GB, SSD 256GB, Intel HD Graphics 505, Windows 10 Home
Not confirmed
Estimated delivery: Unknown
SKU: 81A5009GMX